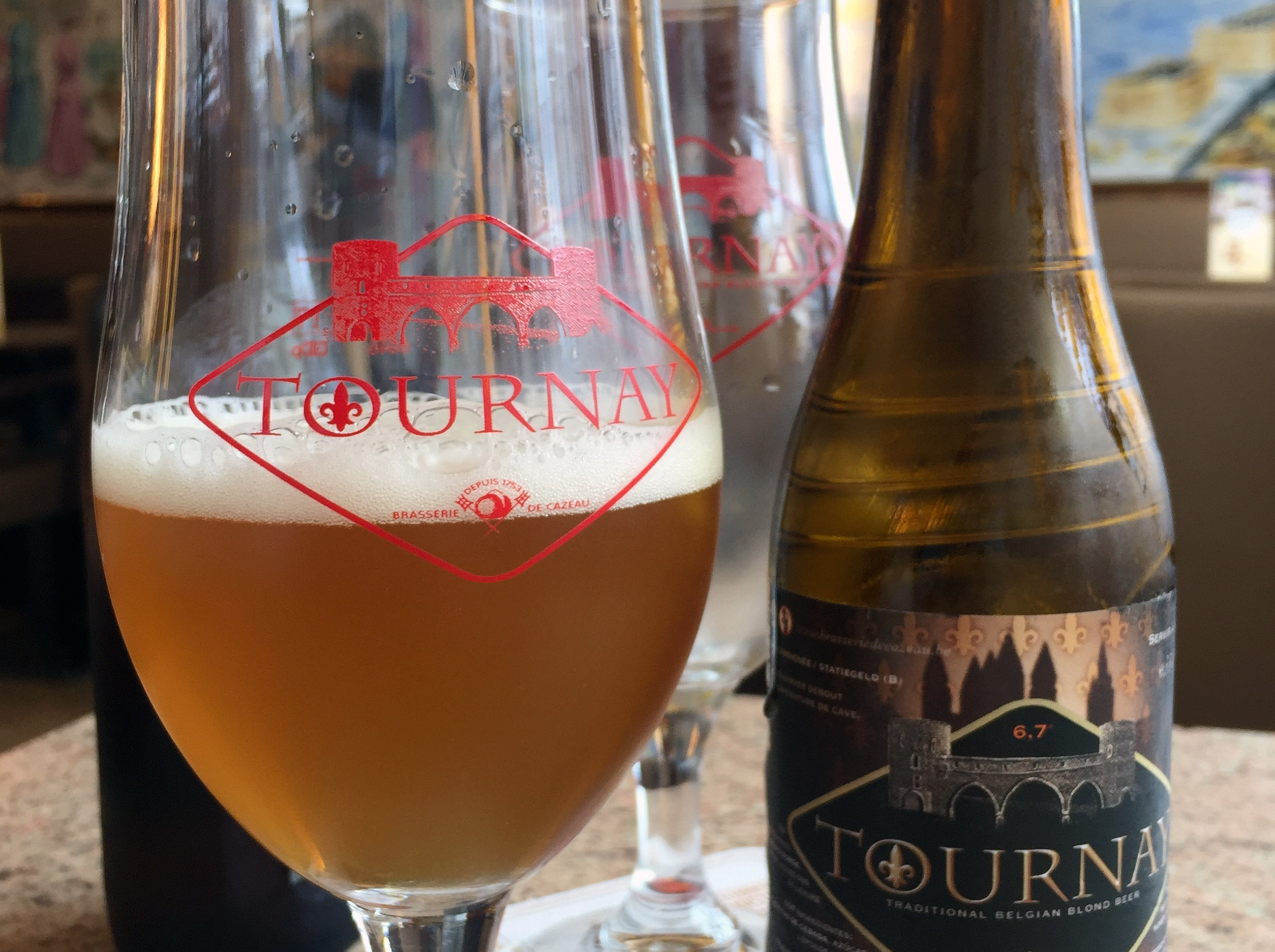 Tournay: Too Little Known
Belgian Pale Ale? Belgian Golden Ale? Belgian Bière de Garde? Belgian Strong Ale? Belgian Tripel? The answer is: Belgian Blond Ale.
It's a style that some might quickly call "transitional." A style stuck between Belgian Pale Ale and Belgian Golden Ale. A style so close that we sometimes can hardly tell the difference. And yet the differences are there.
First of all, this style was launched to appeal to Pilsner fans; in other words, to attract an enormous market. The target are drinkers of beers with a relatively low alcohol content, and yet we are talking about a style significantly more structured in this regard — even above a Belgian Pale Ale. Here, the norm varies from 6 to 7.7% ABV.
Especially, it's about a very consensual style. The alcohol content is higher, but the aromas are much more subtle, and supported by a slightly sweet Pilsner malt character. We could almost call it a lager-like character, but resolutely geared towards a Triple.
There are innumerable examples of these beers, often from industrial producers in the case of beers for export. To illustrate my point, I chose a very exemplary Belgian Blond Ale. It's not an Aff…, nor a Gri… It is not a Lef… either, it's a Tournay, brewed by the Brasserie de Cazeau (Tournai, province of Hainaut, Belgium), an ancient brewery re-launched in 2004 by Laurent Agache after a thirty-five-year interruption.
Regarding this 6.7% ABV beer, you have to taste it, of course! It's a beer that turns out to be much more complex than expected — the first sip (a slight vegetable bitterness) has nothing to do with the third (very ripe fruits). A very nice, frank, balanced beer, with a sugar content that is very well controlled, which is a great bonus for that style. I repeat: It's one to taste.