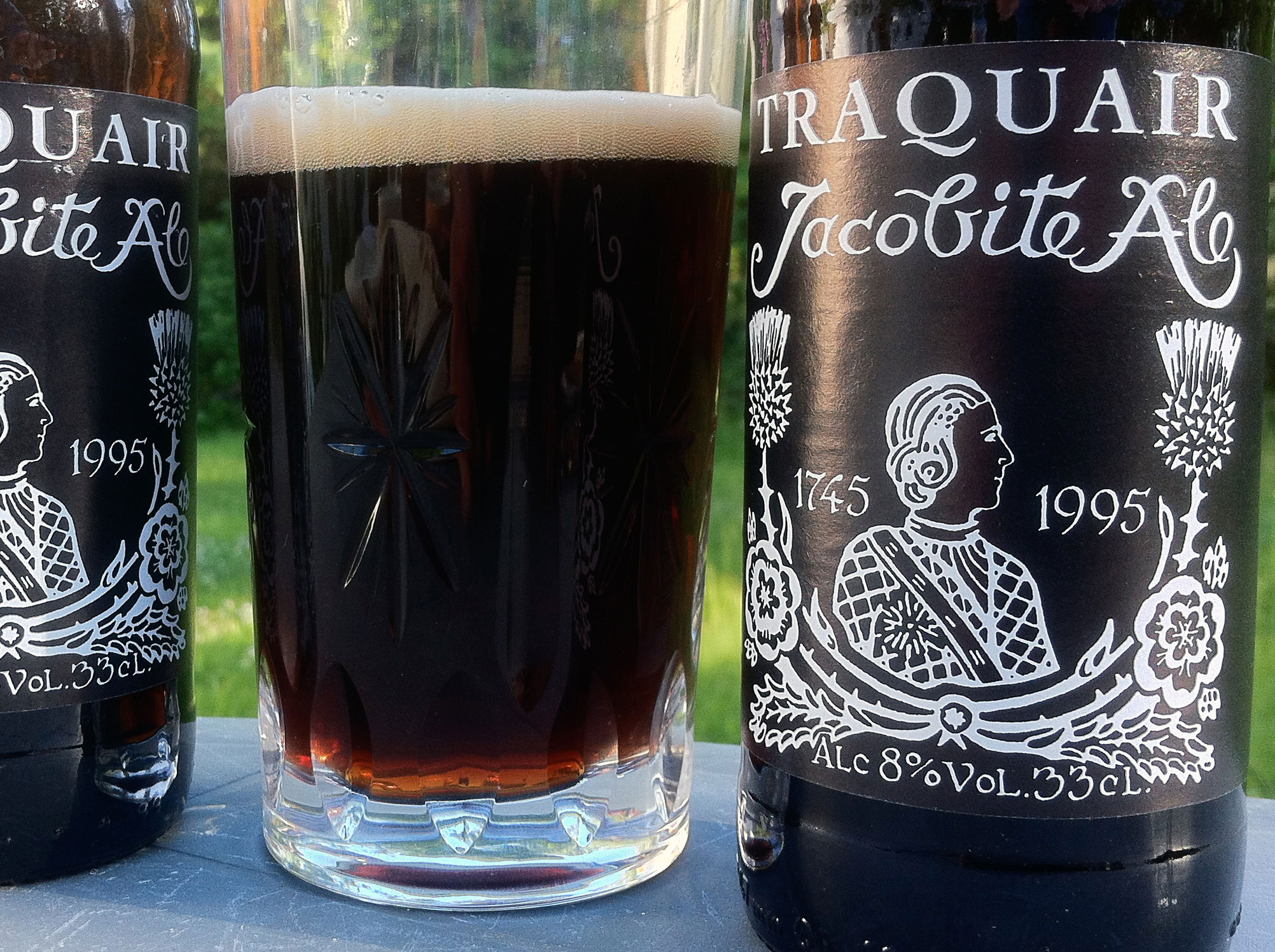 To Warm Anyone's Soul
Candied fruits, coriander, dense caramel, citrus and a hint of peat hide behind this opaque brown-coloured Scotch ale. But in fact this beer is a concentrate of roasted malt. Soft and unctuous at first, the taste develops towards a bittersweet finish, somewhat chocolate-coffee. What strikes me in particular is its wonderfully powerful balance between the alcohol content – 8% ABV – and a malty-sweet complex of aromas. A truly unique beer!
Brewed to celebrate the anniversary of the 1745 Jacobite rebellion, this beer is the Traquair House Brewery's flagship product. This company was founded in 1965 by Peter Maxwell Stuart, 20th lord of Traquair (Peeblesshire, Scotland), but finds its origin in a domestic brewery which goes back to the 18th century.