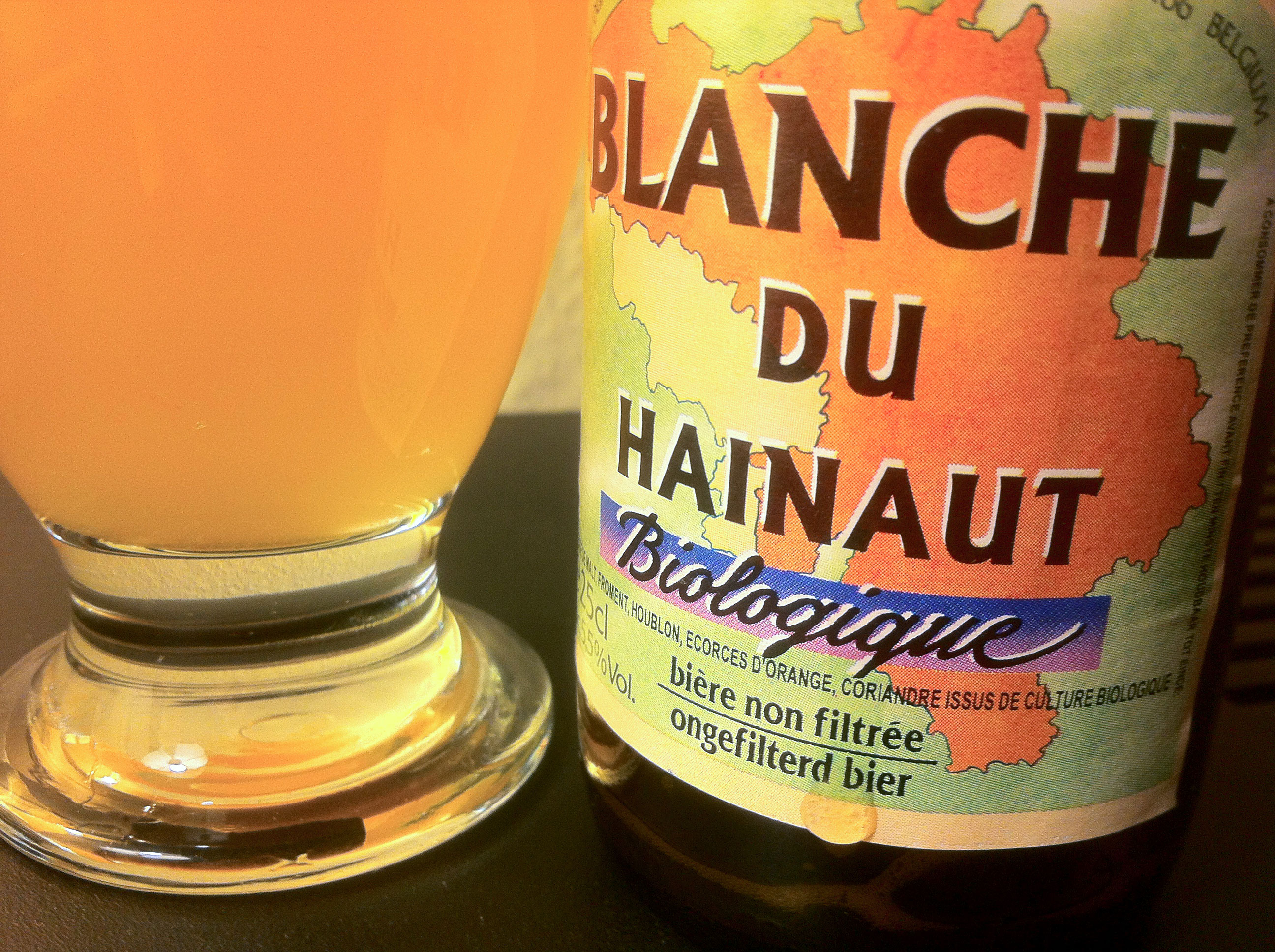 The Craftsmanship of a Wheat Beer
Blanche du Hainaut is brewed from a blend of barley malt, wheat, wheat syrup, hops, and yeast, all certified organically grown. Coriander and orange peel are also added during the boiling of the must. This unpasteurized and top-fermented beer - 5.5% ABV - shows a hazy light-gold body, with protein chunks at the base. The taste is fairly soft and rather bitter, very characteristic of a Belgian wit. The carbonation is perfect and leaves a nice impression of freshness. This is one of the better of the type that you'll find.
This wheat beer is made by the Dupont Brewery, located in Tourpes (Hainaut, Belgium). This independent company was founded in 1950 and occupies a working farm which dates back to 1759.