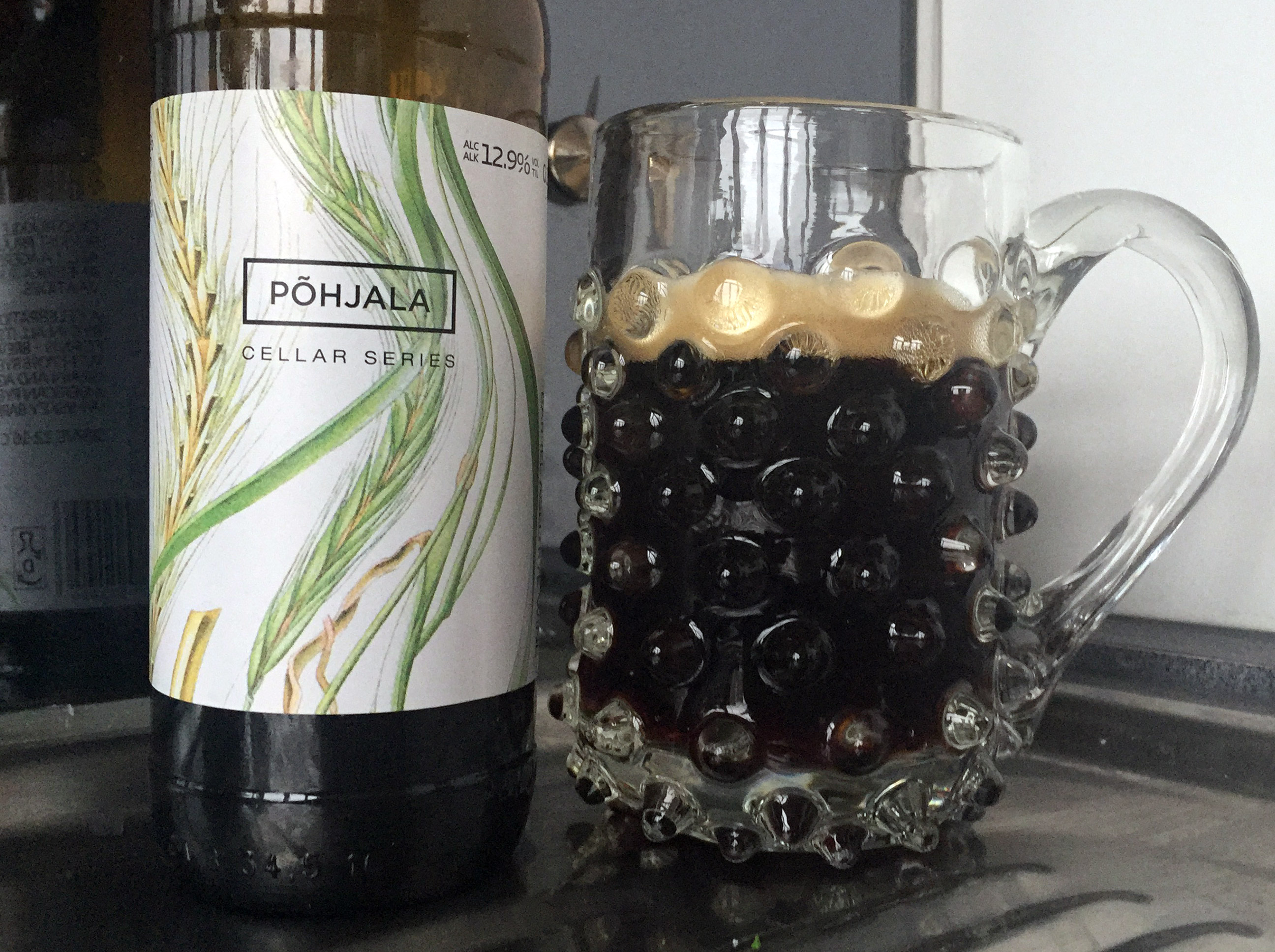 Rukkivein from Põhjala: Hats Off!
One reads here and there that Estonia has become a reference in the craft-beer universe. In addition, Talinn is said to be a leading city in terms of availability of local and international craft beers. While it is indeed true that non-industrial beers are now easily found in the capital, I'm not sure that we can go so far as to call the city a craft-beer Mecca.
As we noted in a previous post ("Delirious and Estonian…"), two major brands dominate the market: Saku, 50% of which is owned by Carlsberg, and Le Coq, owned by Olvi. In 2016, the former accounted for 45% of the market, and the latter 38%. They were followed by Eesti Viru Olu, at 6%. That adds up to 89%, which leaves 11% for craft beers.
Yet it can be said that beers of very high quality are now being produced in this small country (population 1,300,000).
As proof, let's take the case of this beer: "Rukkivein Barrel Aged Rye Wine" from Põhjala Brewery, founded in 2011 and based in Talinn. We are in the company of a barleywine with a rating of 12.9% ABV. Even if that is a very high level of alcohol – even in terms of the style's standard –, what we have here is a remarkable product. To give you an indication, RateBeer gave it a 99.
So if you're an aficionado of the rich and intense aroma of malt, if you love a strong malt flavour, if you're crazy about a velvety and luscious texture, here you have a rare and precious liquid black pearl. An awesome pearl which should make you totally happy.