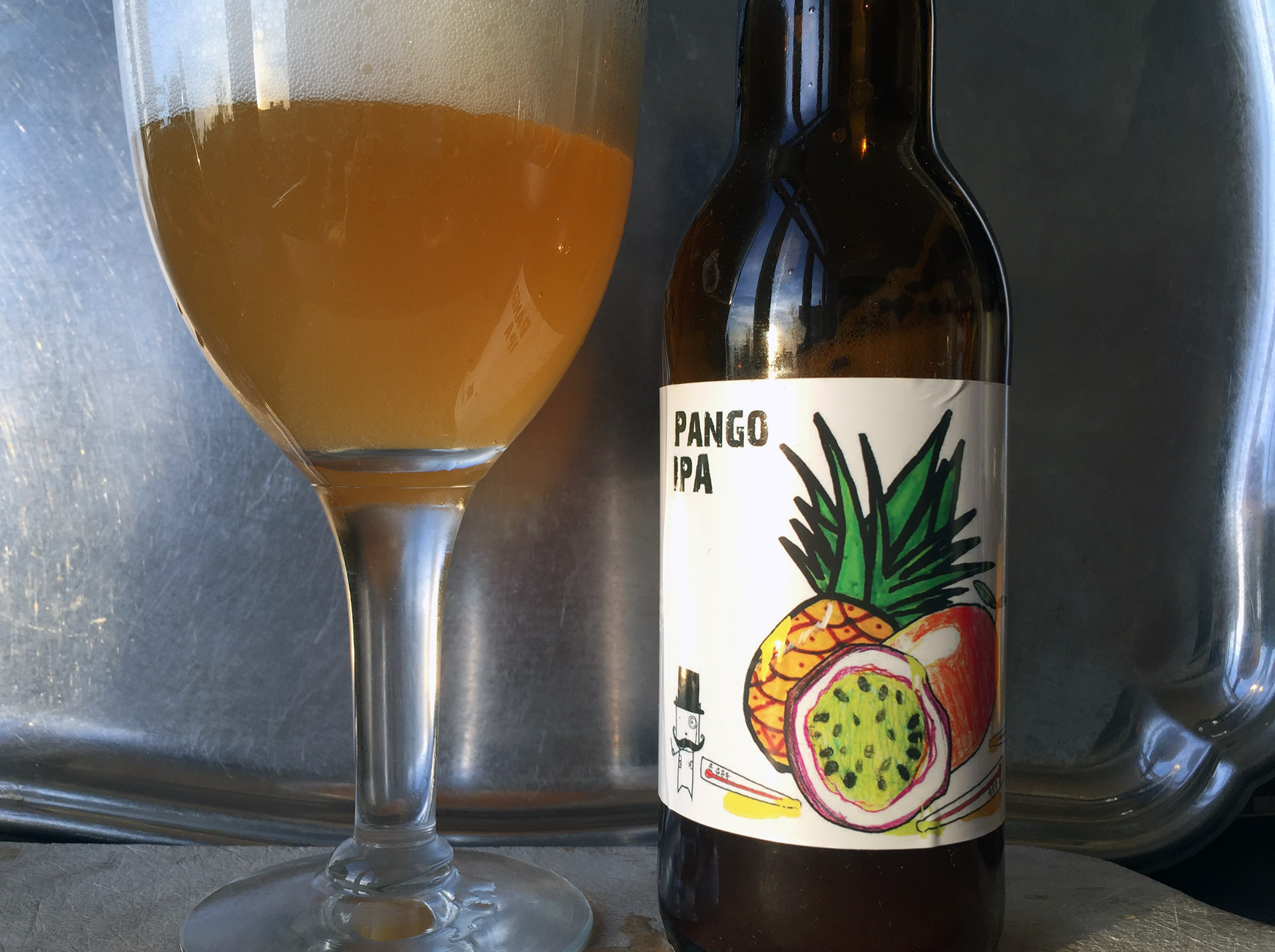 Pango IPA, Swedish Though Tropical
It has become a very popular style, a norm, a planetary reference. Yet American IPA is one of the youngest in the world of craft beer. According to what one reads everywhere, the style came into being only a little over thirty years ago, when it launched a craft-beer revolution in the US.
However, we could allow ourselves to go back much farther in time. To be precise, prior to Prohibition — that is, before 1920. Because the very British IPA was introduced to the US in the late 1800s. Until Prohibition there were many American IPAs, but they disappeared with the constitutional ban.
And then oblivion, for half a century.
And then rebirth, in the late 1970s.
And then success and expansion, to become the very incarnation of the beer renaissance, even in the way the product is marketed.
Well, that's what I was thinking when I tasted Pango, an American IPA brewed in Sweden by Brewski (Helsingborg, Scania). And I thought: How far we have come to produce this style of beer at a truly international level.
This one is a 5.9%-ABV, fresh and appealing IPA. A pale and very cloudy beer, totally focused on hops, entirely oriented towards pineapple, mango, and passion fruit. An exotic and punchy, excellent IPA with a lot of flavors and a real persistent bitterness. To drink quickly on a sweltering day — quickly, because the carbonic explosion of the beginning does not really last.