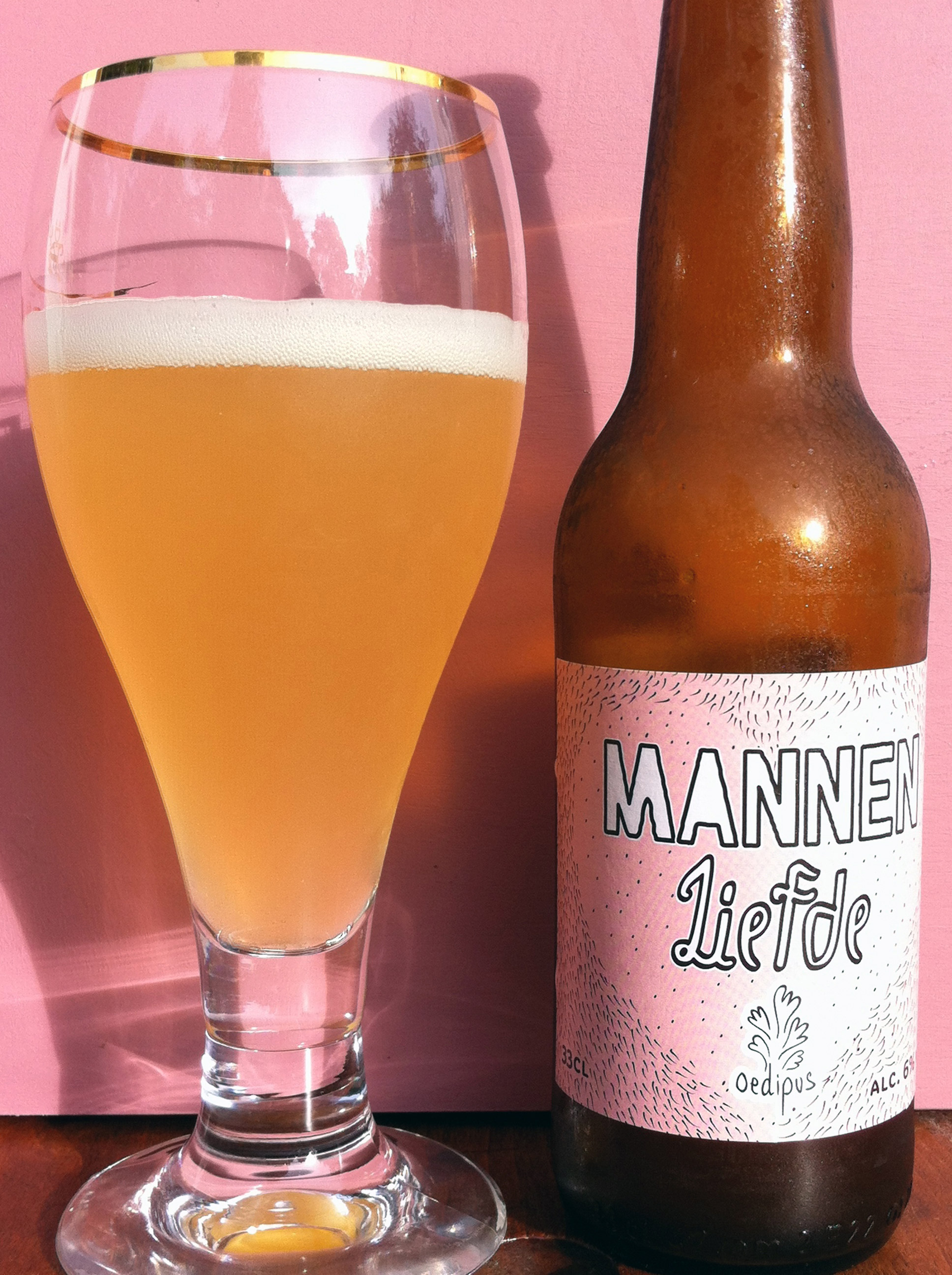 Oedipus Mannenliefde = Men Love Craft Beer
"A sharply refreshing, faintly sour, top-fermenting brew" said the famous beer-hunter Michael Jackson about the Saison beer style. "Perhaps the most endangered [among] several Belgian beer styles" he added in 1998.
Fortunately, this style has not disappeared — far from it, in fact, whether in Belgium or in Europe as a whole, where many microbreweries have taken an interest in it, most likely thanks to the enormous success of the style in the United States.
Here's one from the Netherlands, produced by the Oedipus Brewing Taproom (Amsterdam, province of North Holland) and brewed (if I'm to believe ratebeer) by the Brouwerij Anders (Halen, Limburg, Belgium).
This "Mannenliefde" — which means, as indicated, "men love" —, the first beer from Oedipus, was launched in 2012: "A fresh Saison that aims to free beer from stereotypes and preconceptions with its hints of lemongrass, Szechuan pepper and fruity Sorachi Ace hops."
It's a pleasant and refreshing beer (6% ABV, 25 IBUs). The mouthfeel is nice, but in my opinion the lemongrass is too present, too tenacious, and the aftertaste can seem a bit… strange (far too sour). It's a funky and very personal Saison, whose foremost quality is that it's highly thirst-quenching.