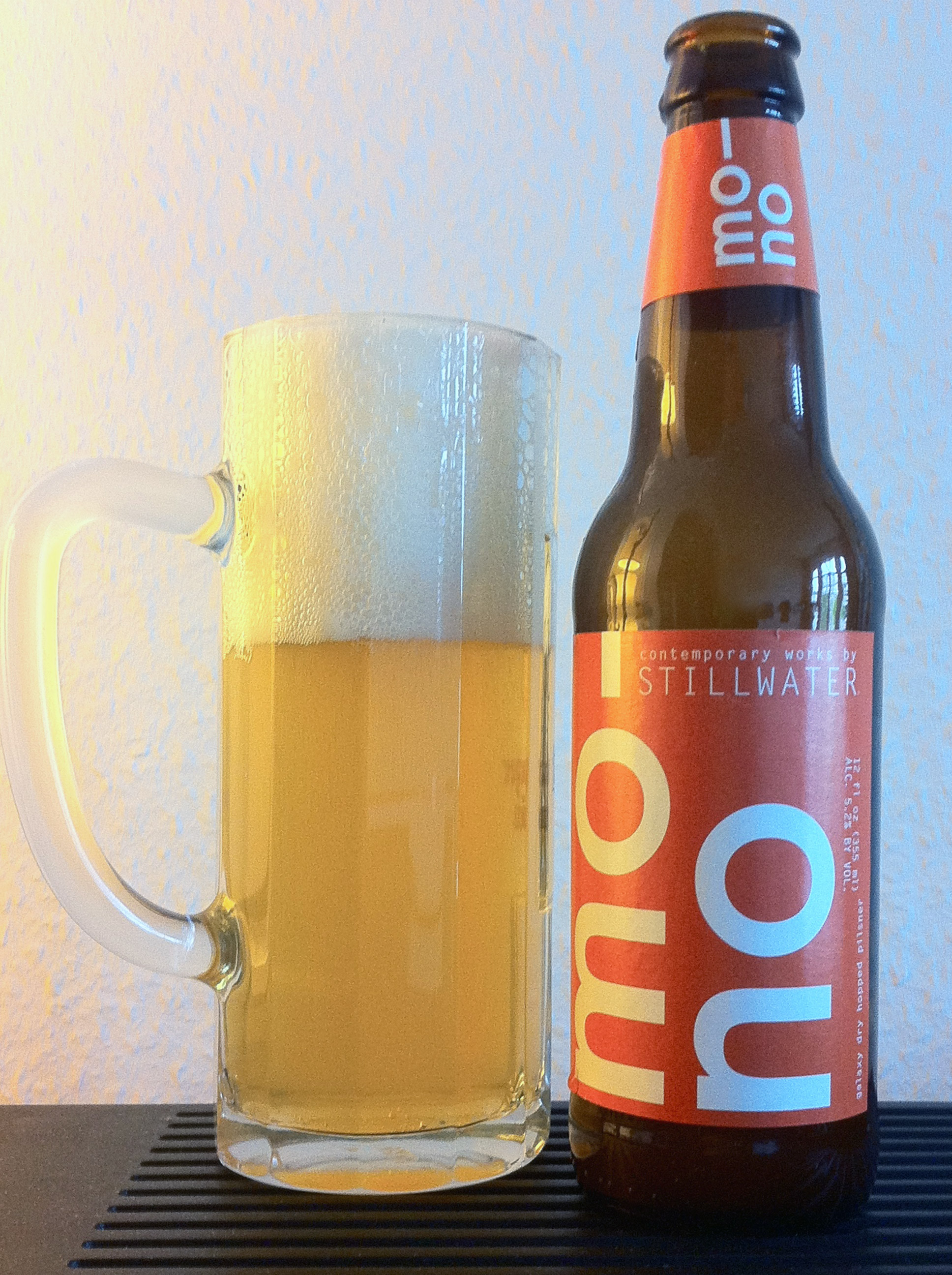 Mono, a Pilsner from Stillwater Artisanal
As I've mentioned before, Stillwater Artisanal originally produced only saison-inspired beers (a kind of trademark, even). Such were the brewery's first beers: Stateside Saison, Cellar Door, Existent, and Autumnal. The following production remained Belgian-inspired. Now the range has been well enhanced, especially with the Contemporary Works series, of which Mono is an example.
Mono is a pilsner — in spite of its origin I would not say it's a true American version of the pilsner style — which has the particularity of being dry-hopped, with emphasis on Centennial (pine, citrus, floral) and Sterling (citrus, lemon, pineapple) hops. A dry-hopped pils is quite rare.
The result? Very simple: It's a complete success!
It's a pils with an impressive hoppy-charged engine! It's dry, it's crisp, it's grainy and even grassy on the nose, but mostly it's clean and extremely well-balanced. With a solid amount of carbonation, this 5.2%-ABV super pils is an example of what a "new" pilsner style should be: hugely refreshing and with a noble mouthfeel.
The self-described gypsy brewer Brian Strumke has stayed on a quality course, and Stillwater Artisanal (Baltimore, Maryland, USA) continues surprising and delighting us.