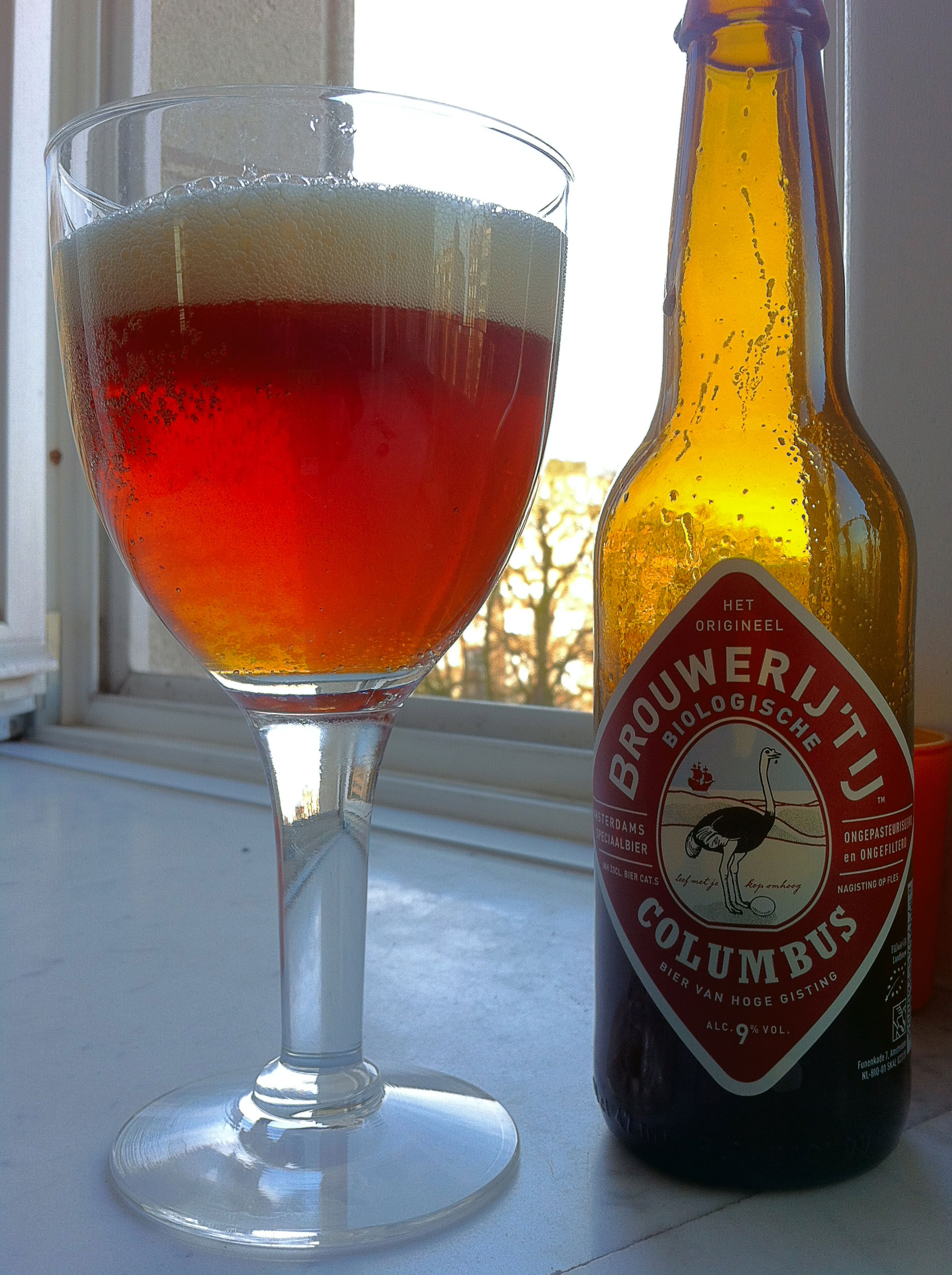 Method and Style
"An amber special beer with nice big hops and alcohol" says the brewery's website, which is well in line with this style, Belgian strong dark ale (8-11% ABV range, 9% here). But the malty aspect of this beer type has been overlooked a little. The aroma develops a rich malty sweetness, and the same goes for the flavour. At first, this Colombus is earthy, roasted, full of caramel (and even a little soapy).
It's only thereafter that the hops emerge, and this organic beer becomes dry and fruity, giving it all its identity. While the alcohol provides some balance for the malts, this full-bodied beer has a high bitterness level. From that angle, it's a very technical beer that evenly distributes all its ingredients.
The taste is rather unique, and something you need to discover in your own mouth…
The Brouwerij 't IJ (Amsterdam, Netherlands) was founded in 1985 by Kaspar Peterson, who decided to stop in 2008. Patrick Hendrikse and Bart Obertop took over the operation.