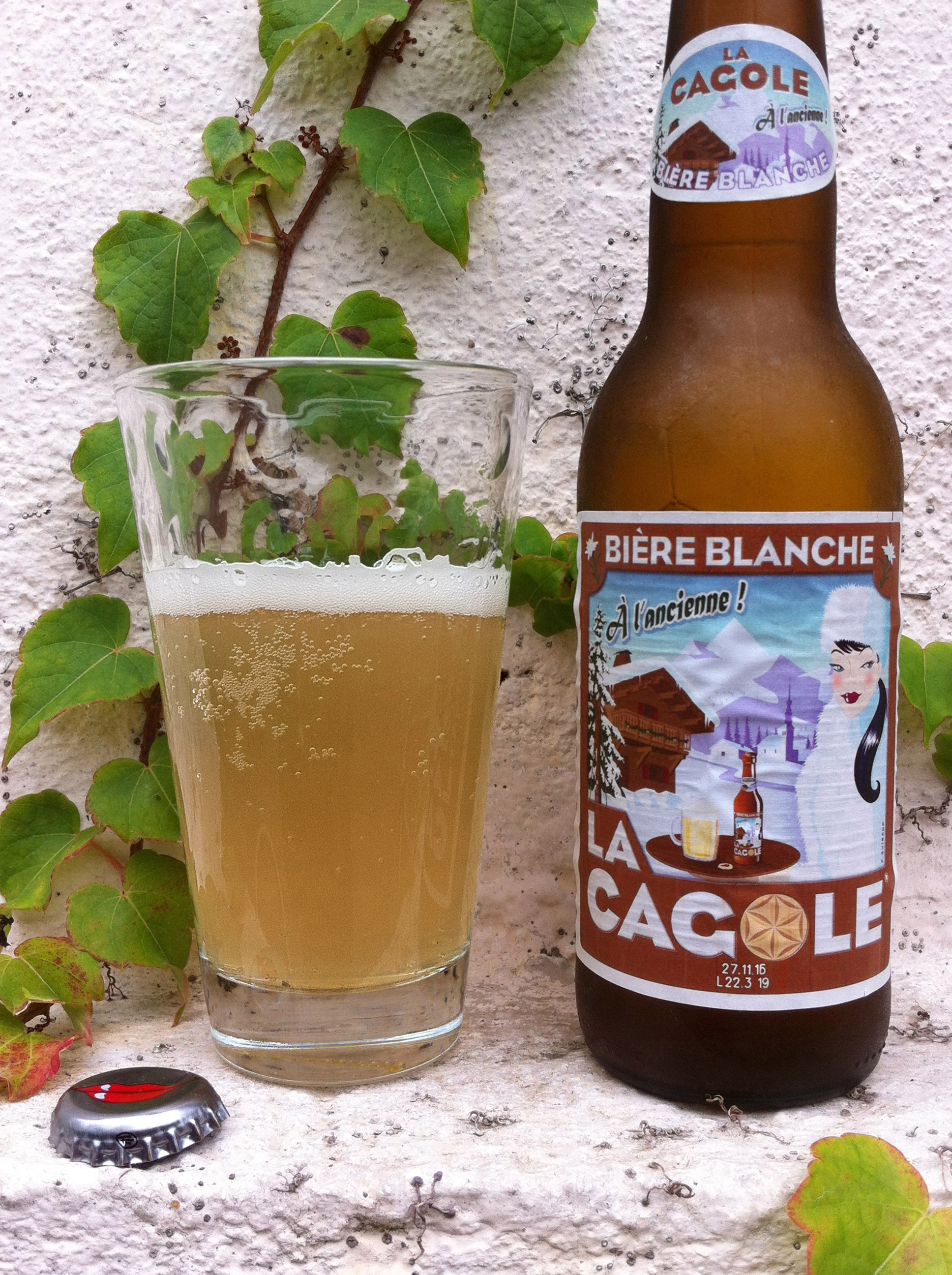 Marseille Craft White Beer
In Marseille harbour slang, a "Cagole" is a girl who's a little vulgar, scantily dressed, excessively made-up, provocative and with character. On the label, this seaside girl is all bundled up and in the mountains, in the snow. And there's the phrase A l'ancienne (old-fashioned).
It's a blanche, a 4.5%-ABV pale straw-coloured and cloudy witbier from the brewery La Cagole (Marseille, Provence-Alpes-Côte d'Azur Region, France), founded by Yves Darnaud and Christophe van Ecken.
The snow is obviously intended to convey an impression of freshness. And the timing couldn't have been any better, because that is this beer's main quality. Printing "old-fashioned" doesn't cost much for a beer with a very modern flavour of banana.
This is a pleasant girlish blanche for a summer evening, with a banana, lemony and citrus-fruit aroma and taste. It lacks the acidity of a real and complete white beer. In all, it's a bit of a shame, the spices drowned in a slightly too watery beer. Vulgar and provocative, not at all. Refreshing, yes. Unforgettable, no.