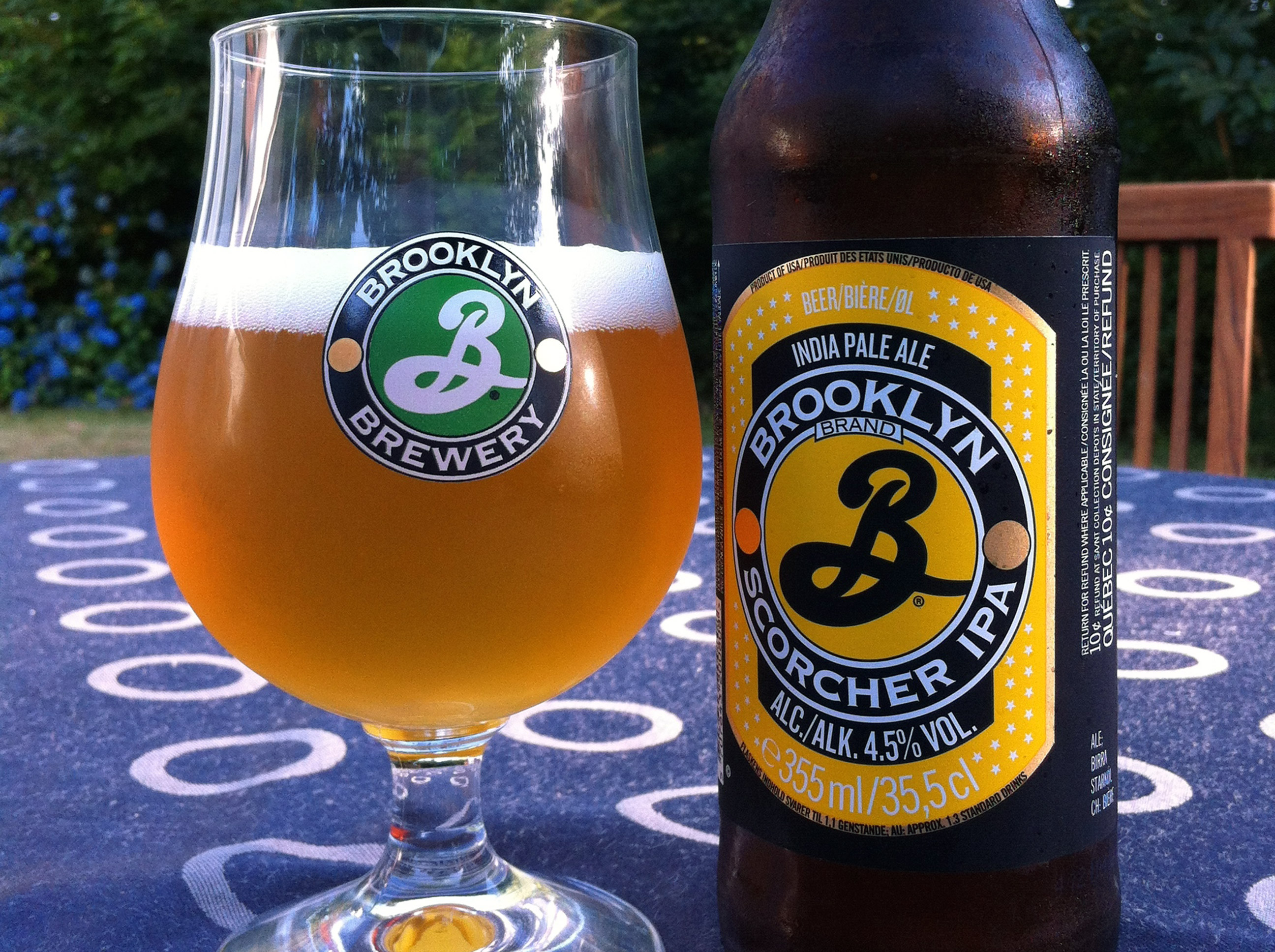 Malt, Hop, and Design
Times are changing… Who would have thought twenty years ago that American craft breweries would open branches in Europe?
Yet that's the case, for instance, with the Brooklyn Brewery — founded near New York City in Williamsburg (Brooklyn) in 1988 by Steve Hindy and Tom Potter  —, which recently opened a unit in Sweden, in Stockholm to be precise. It's true that this brand was already so present in Europe that it almost looked like a leader among the American craft breweries. In fact, in terms of beer sales volume, it ranked in twelfth position for the year 2015.
Milton Glaser, author of the immortal "I♥NY" logo, created this magnificent "B" graphic design. So, thanks to its label, Scorcher IPA, rated at only 40 on ratebeer, remains unshakably very attractive. (Considering the very high number of beers produced by the brewery, the modest score is not an average quality indication.)
In the eyes of the public, this elegant and cursive "B" soon became the identity of the brand, beyond the beer. It's a textbook case, already historic in the craft beer universe. It had to be mentioned, I think, as a small tribute to Glaser, who said that in creating the form all he had in mind was "a swirl of foam."