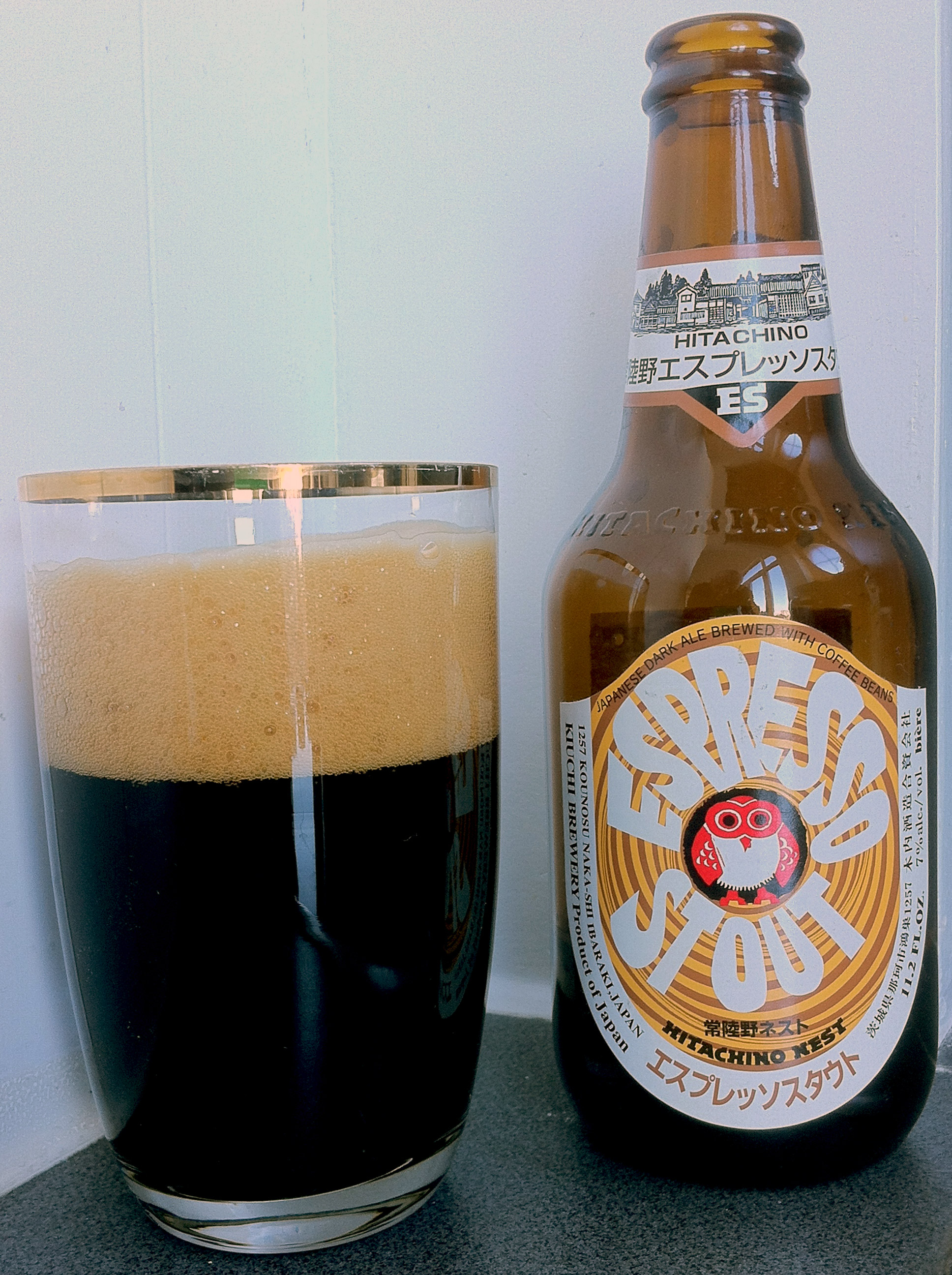 日本の訪問: Japanese Visit
In the range of stouts, this Japanese version follows deliberately and immediately from the line of sweet and fruity ones, although it's in fact an imperial stout. Let's say straightaway that when you taste this beer you rocket into the universe of coffee lovers, who'll tolerate only the faintest note of chocolate.
Rich, complex, very malty with fruity esters, and with a great look, this 7%-ABV Espresso Stout develops a heady fragrance of plum. From there, the coffee-trap closes.
As the beer warms, a bittersweet robust coffee obsession comes to strike your senses. And you shall never escape from it…
This beer is all about roasting, and it's made with the great care so dear to Japanese craftsmen. If you appreciate this type of beer, you should not hesitate for even a moment: find it and enjoy it.
This little coffee  concentrate — scored 99 on ratebeer — comes from the Kiuchi Brewery, which we've already visited ( see "From the Land of the Rising Sun"). This visit confirms the impression left by the first one: Quality and craftsmanship can clearly be seen and tasted.