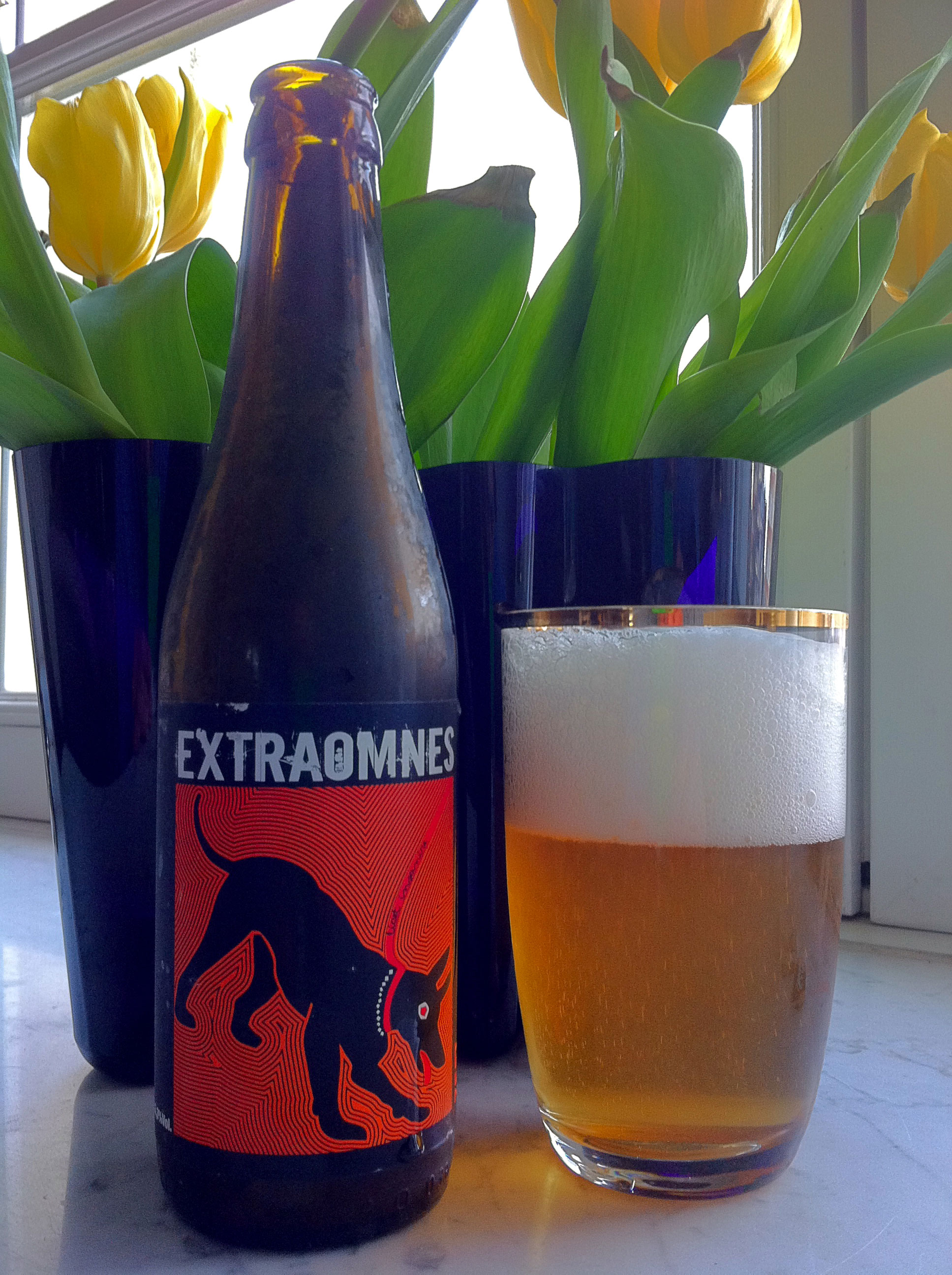 Extraomnes Zest. Run to it!
This splendid label reminds me of the Latin expression Cave Canem ("Beware of the dog"). A warning seemingly confirmed by the brand's name, Extraomnes — that is to say "Outside all!" There's no better way to attract than to forbid… I so took the top off of this alluring bottle. And I was not disappointed at all.
This beer named Zest (5.3% ABV) is referenced as a Belgian ale (by Ratebeer and Beeradvocate) and is a real declaration of love to the style. There is no question that this Italian is at the top of its category. Spicy, very hoppy with a nice yeasty hit, it exudes a long herbal character supported by a nice dose of carbonation, ending in a clean and sharp bitterness. It's a must!
Only in existence since 2010, the Extraomnes microbrewery is located in Marnate (province of Varese, Italy), with Luigi "Schigi" D'Amelio as vertical axis, enthroned "best brewer 2013" in his country. Annual production is 1,000 hl.