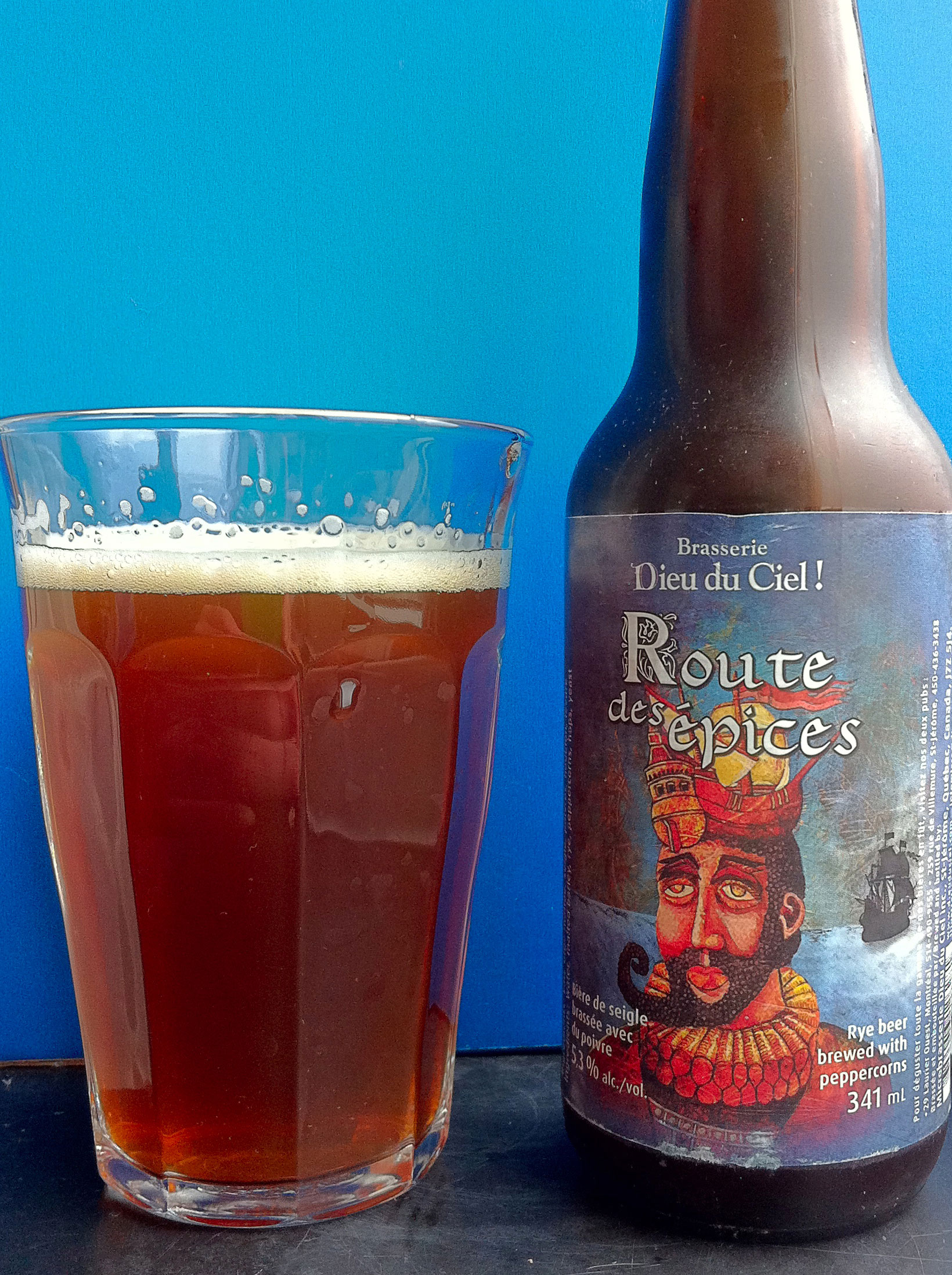 Canadian Spice Route
The reddish coppery-orange colour of this rye beer strongly suggests a Roggenbier—a style native to southern Germany and produced with up to fifty percent rye malt. But the name indicates some modifications. And indeed it's brewed with black and green peppercorns, which you can't miss in the nose once poured.
This beer is decidedly spicy. The peppercorns are right up front, even leaving a tingling sensation on the tongue after a few seconds, to the point of holding back any impression of rye. Then the floral character comes to the surface, with notes of woody coriander. Then, finally, the rye's sharpness and the bitterness of hops are liberated. There's no doubt that this Route des Epices ("Spice Route") has real personality.
This surprising beer is made by the Dieu du Ciel! microbrewery, based in Saint-Jérôme (Quebec), an off-island suburb of Montreal. Brewmaster Jean-François Gravel established it in 1998 as a brewpub.