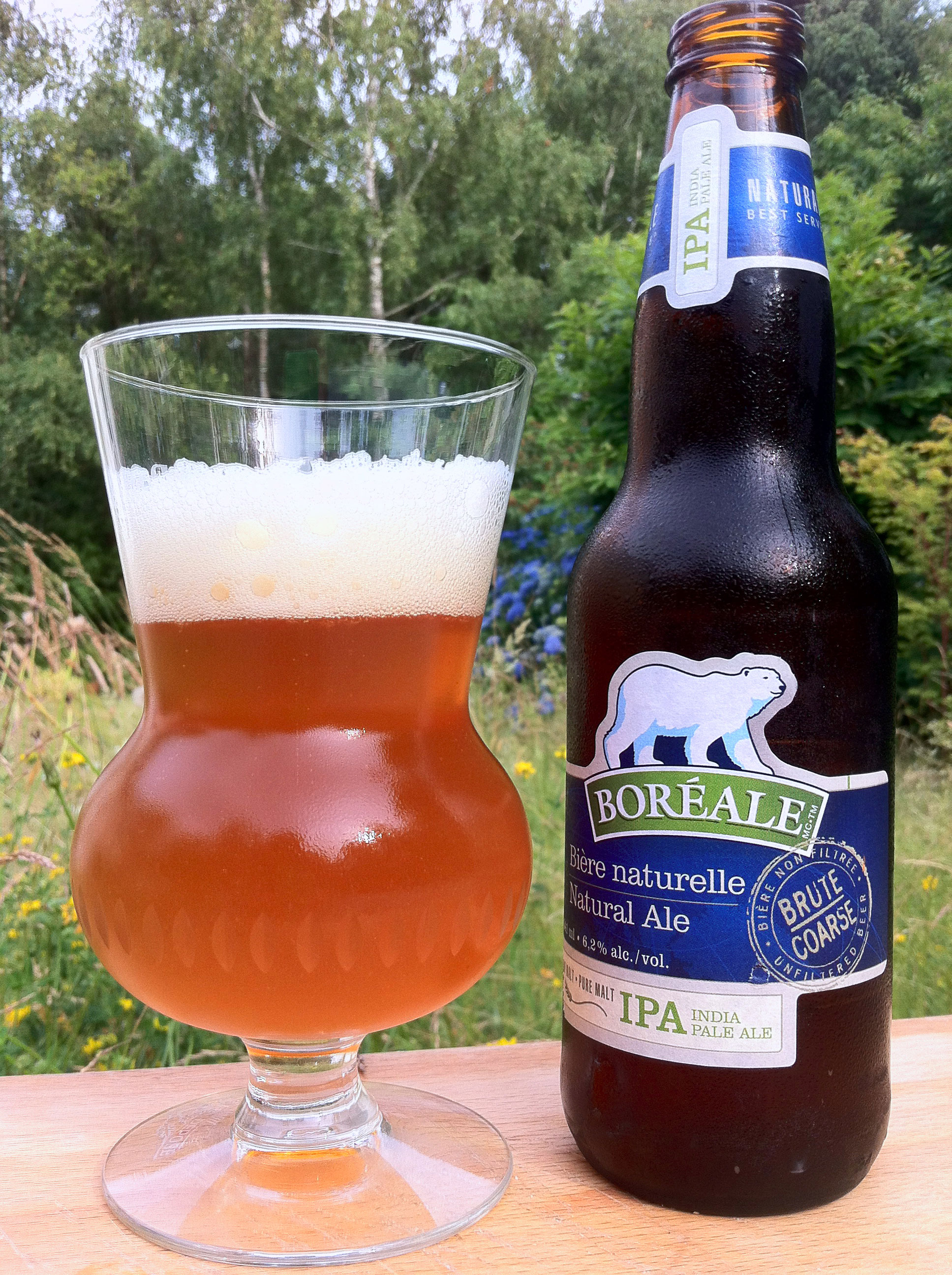 Canadian Session IPA
The IPA style is almost 200 years old, which is long enough to give it its own history, references, and a well-established personality. The first use of the term "India Pale Ale" dates back to 1829 in an advertisement in the Sydney Gazette. Since then, this beer has made its way. In Canada, IPAs have a long history. In the middle of the 19th century, they were brewed for domestic consumption.
In 2012 Les Brasseurs du Nord (Blainville, Quebec), founded in 1987 by Laura Urtnowsky and the brothers Bernard and Jean Morin, launched their Cuvée Boréale range of beers, whose ingredients come entirely from Quebec. It includes this very affordable 6.2%-ABV IPA, noted 94 on ratebeer.
It exhibits all the characteristics of the style, but with a below-average IBU (International Bitterness Unit) rate. Here it's 50 IBU as compared to an average 70. This is thus a rather consensual IPA, with a good overall balance of flavours. Resolutely soft for its style.