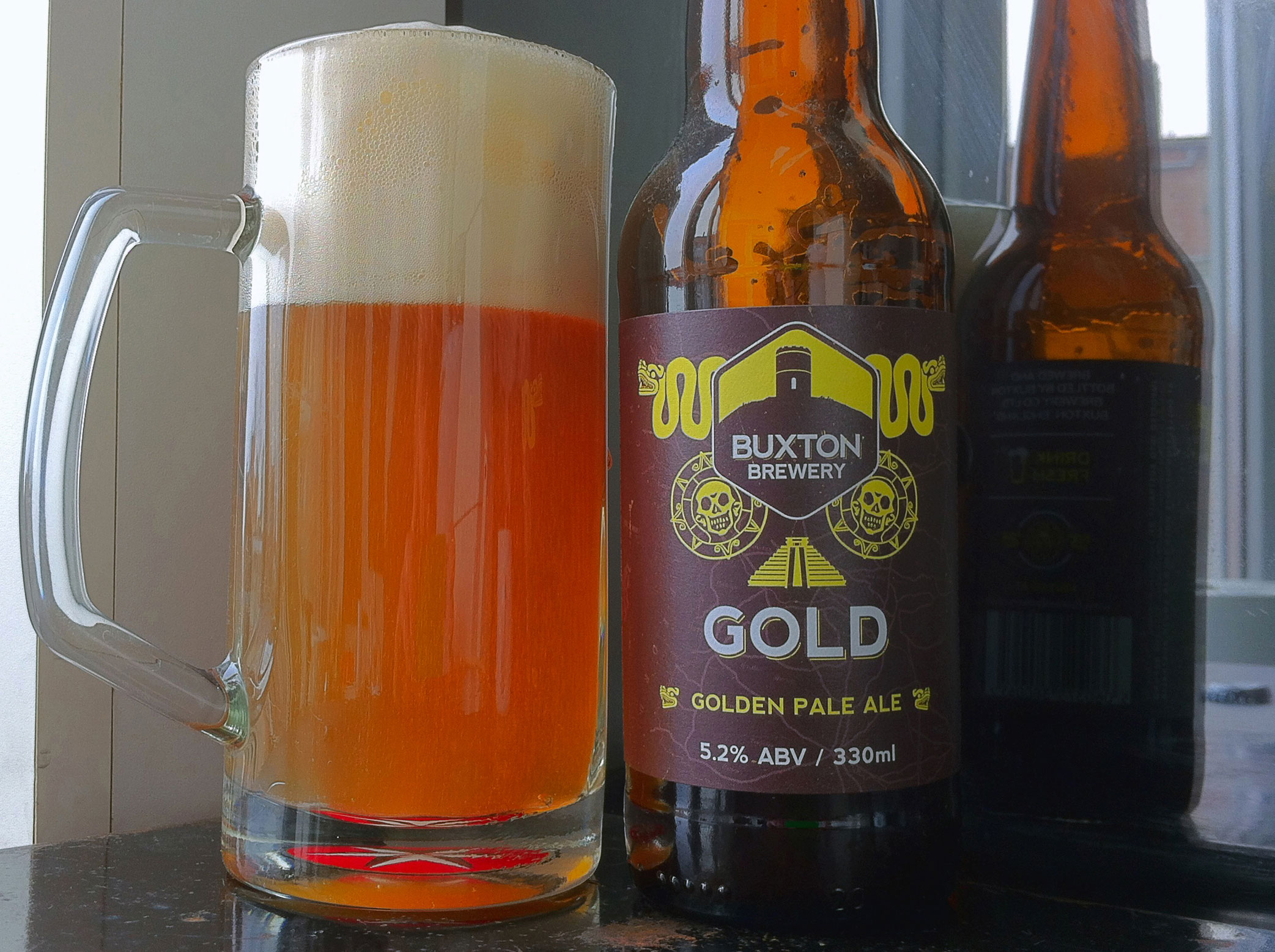 Buxton Gold: What a Golden Ale Can Be
The Buxton Brewery (Buxton, Derbyshire, England), established by Geoff Quinn, takes advantage of the waters of this spa town, which the Romans called "the waters of the goddess of Spring." With such raw material, we can expect divine beers…
And this Gold delivers. First, because what we have here is one of those very rare effervescent English ales. Then, because the overall impression produced by this beer is… well, high-flying.
This Golden Ale (5.2% ABV) — a beer which comes and goes in this brewery's catalogue — is an ode to hops. In this case, New Zealand and American hops: Nelson Sauvin, Amarillo, and Liberty. However, they don't prevent a rich caramel maltiness from developing in parallel.
This beer's radiant sunset-orange colour invites one to dream, but what's truly gorgeous is its balance. Sweetness and bitterness are perfectly merged in a crisp flavour with a hard minerality. Despite that, it's a floral, refreshing but dry ale.
Try it or be sad…