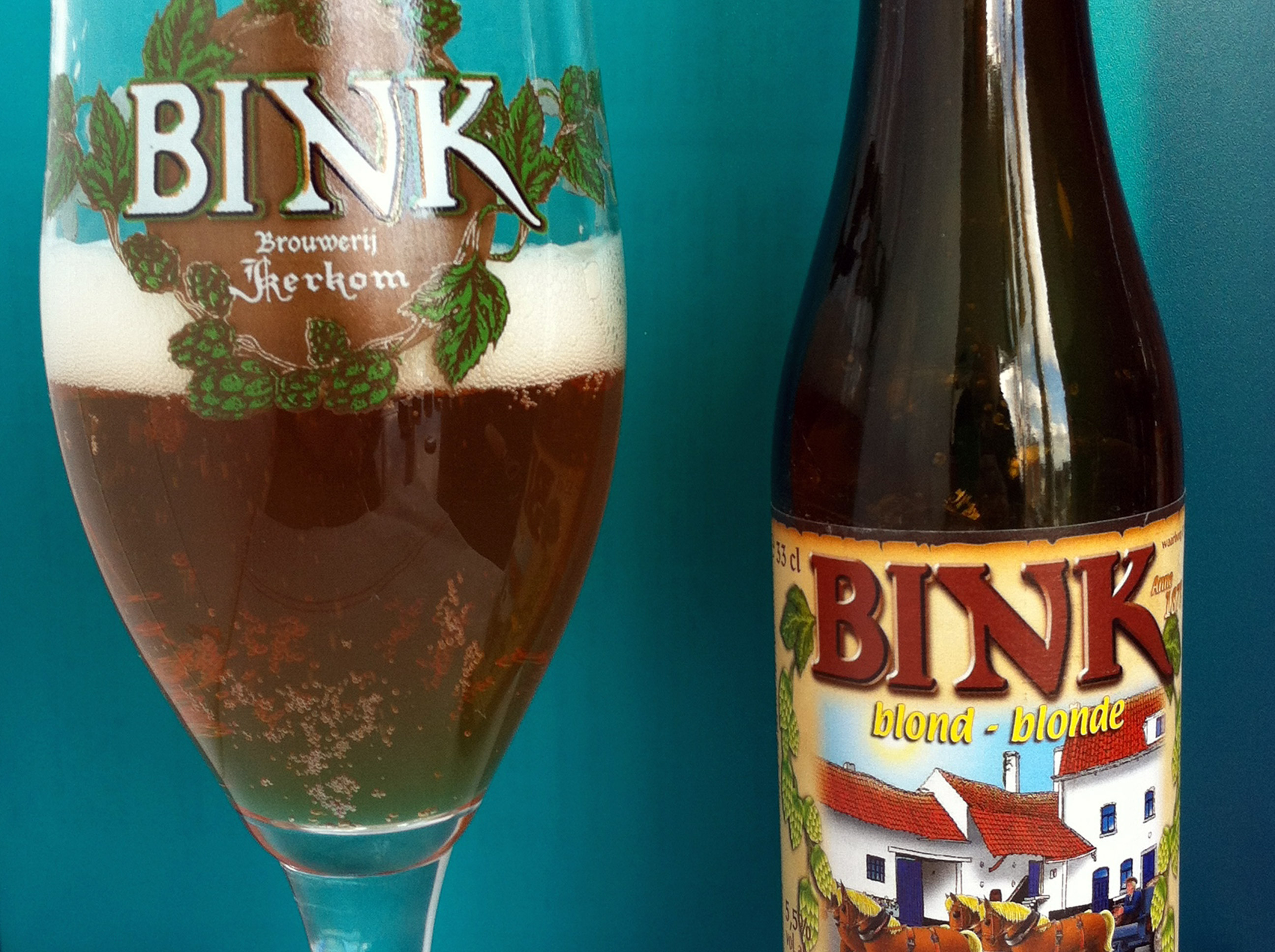 "Blonde," by Bink
The term "blonde" is a generic term that refers to the color; in this general case, "blonde" means pale. Thus it can concern several styles: a lager of pils type, a lambic of faro type, or an ale of abbey type. These are usually crisp, clean, and dry, with moderate bitterness and maltiness. It's the archetype of Belgian beers, most often made with pilsner malt.
Speaking of malt, it is certain that this "Bink Blonde" contains pilsner malt. I'm inclined to think that it also contains Malteurop 2-row, which gives a clean and bready sweetness, immediately noticeable here. Concerning hops, there has to be Challenger and Saaz in here, and maybe others, since this beer is very floral and herbal. What is of particular interest is the near absence of spiciness, in favour of a delicate bitterness and a yeasty finish. A very nice result.
This enjoyable and sharp Belgian ale — not so pale in fact — is made by the Brouwerij Kerkom (Sint-Truiden, province of Limburg, Belgium), founded in 1878. In 1999, this family brewery was acquired by the master brewer Marc Limet.