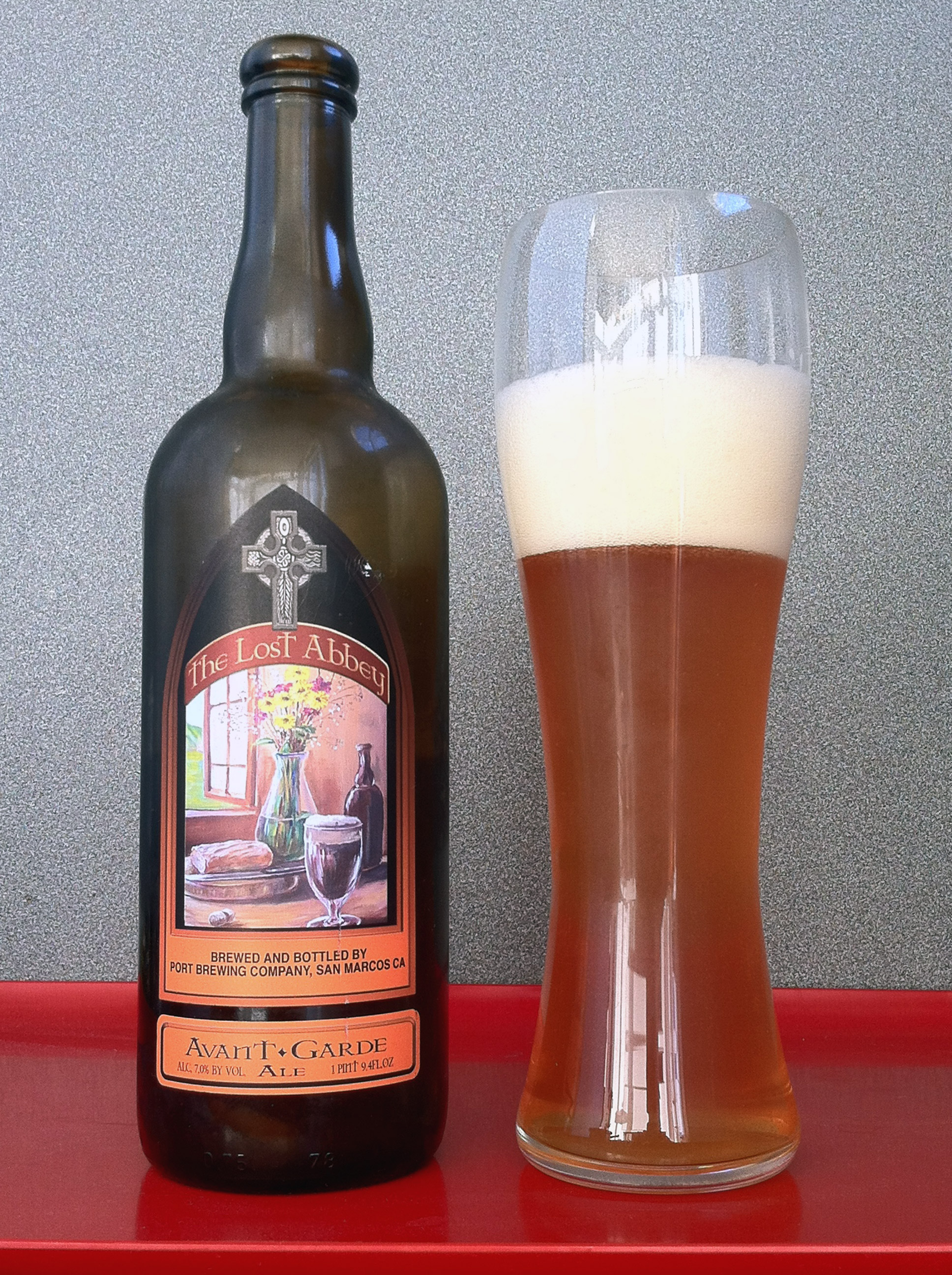 Avant-Garde is Front Line with Lost Abbey
"Avant Garde is our commitment to brewing beers to no particular style. Some might want to label this as a beer brewed in the Biere de Garde tradition of Northern France. We would prefer to say it was brewed in the Avant Garde style of beers that will reward all those who seek the not so ordinary." (Lost Abbey website)
This would seem, a priori, to imply that this beer is a new positioning of an old style from Northern France: Bière de garde — "Beer for keeping", because it was originally brewed to be kept for several months to mature while becoming refined at low temperature. In a nutshell, we may say that these traditional, bottle-conditioned beers have a "cellar character." Then, what about this Avant Garde?
In fact, the new positioning is immediately evident in the use of a lager yeast, which is a clear break with tradition. But the nose exudes fields and toasted bread, malt flavours typical of the style, as is the medium hop bitterness that's needed after a few sips. So far, everything feels cellar and tradition.
And it's the yeast that changes the story. As some people have said, the yeast makes the beer… (Lager beers are fermented at cooler temperatures: 38 to 50 degrees Fahrenheit, or 3 to 10 degrees Celsius.) Here, the change is quite substantial: the finish is really smooth and fruity, a real sweetness that we already anticipated in the nose.
A pretty solid beer (7% ABV); in short, surprising, with one foot in the cellar and the other in the fields. A delicious beer from Lost Abbey Brewing Company (San Marcos, California), founded in 2005 by Tomme Arthur and Vince Marsaglia.