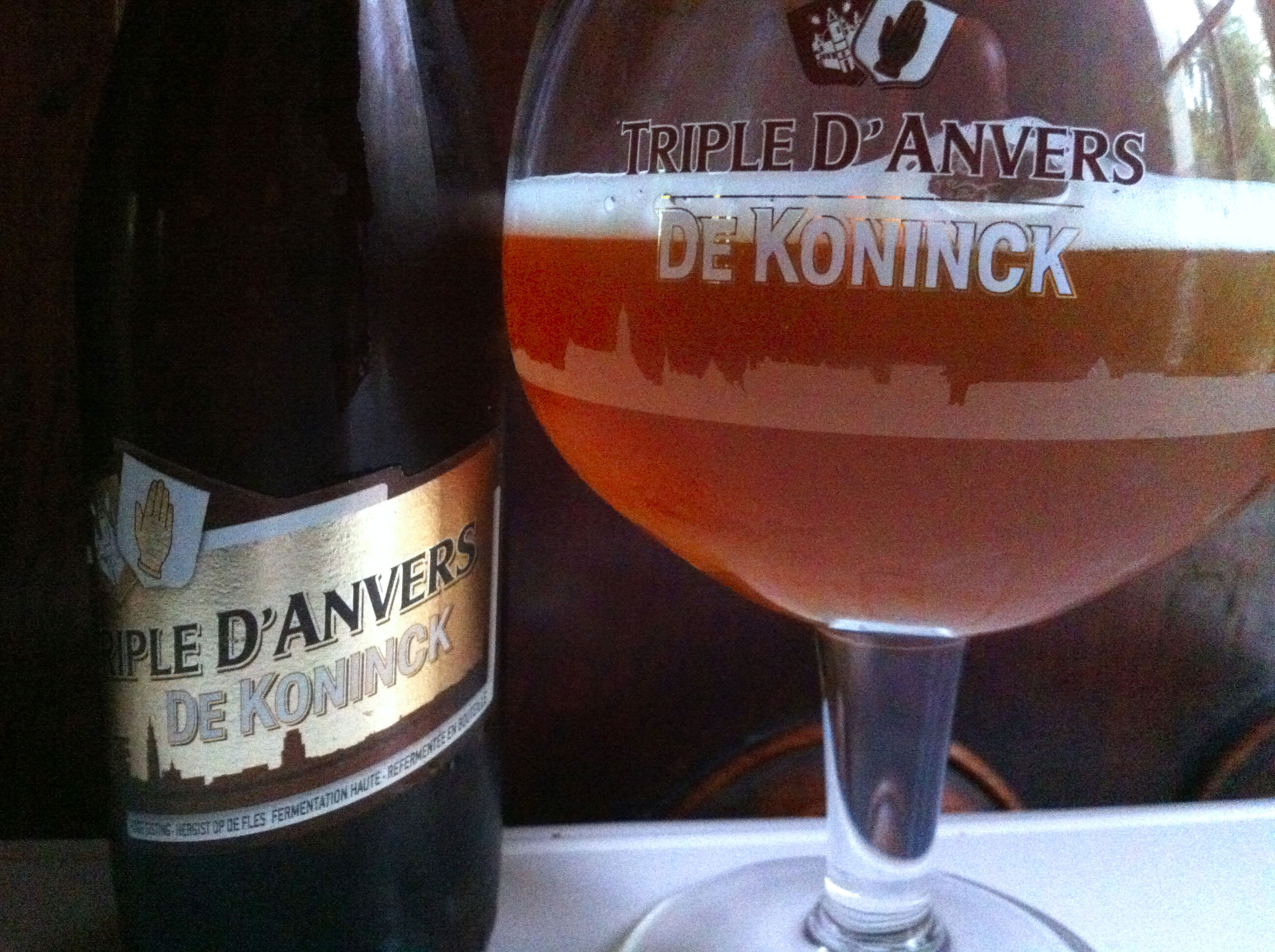 Antwerp Triple
Launched in 2011, this high-fermentation Triple d'Anvers hesitates between the blond and the slightly amber. Its first notable feature: no addition of spices. Hop, malt and yeast add up to a thoroughly fruity, 8%-ABV beer.
It owes its fizzy sparkle to re-fermentation in the bottle, giving this Triple a lingering sweet banana and melon taste, ending in a slight astringency. While somewhat unbalanced – not quite hoppy enough for my taste –, this is a nice, thirst-quenching Triple, very interesting to look at and to drink, with an attractive yeastiness and a surprising alcohol kick.
Acquired by Duvel Moortgat in 2010, the De Koninck Brouwerij (Antwerp, Belgium) was founded in 1833 by Joseph Henricus De Koninck. Today, the family is still in charge of the company.