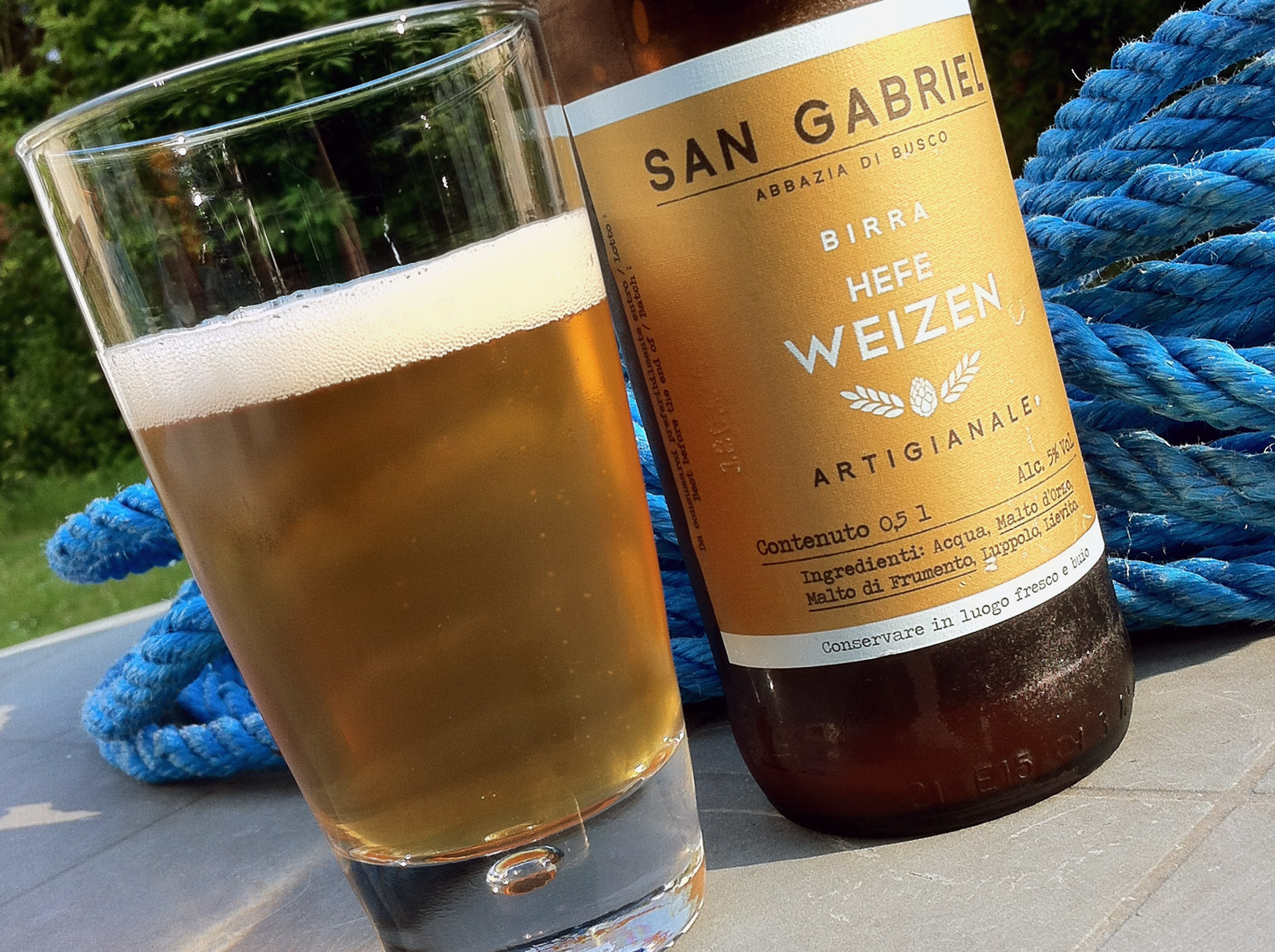 An In-Between Hefeweizen
It's the exception that proves the rule — an Italian beer that did not really convince us. I say that because that's rather rare. Italy is a country whose production continues to impress us. It had to stumble, I suppose… and that's the case here.
It's called Birra Hefe Weizen Artigianale. And for me, the disappointment lies mainly in a kind of gap. One thinks back to a time when young brewers were discovering the craft movement, with its hesitation and naivety. We read that banana was necessary, and so we put it at top capacity! Some clove, maybe? Same approach… The rate of hops must be low with this type of beer? Let it be so!
Such is the problem with this beer: Sadly, it cleaves excessively to the standard, without nuance. It's not bad, but neither is it so good. From the first sip to the end, we are situated in a strange interval, a long hesitation. The result: The norm says it should be refreshing, and our birra is… but moderately. Its positive point is a well-rounded mouthfeel, spicy, but without any bitterness.
This beer, singular due to its transitional aspect, comes from the Birrificio San Gabriel (Ponte di Piave, Province of Treviso, Italy), launched in 1997 by Gabriele Tonon in the premises of a former Benedictine abbey which already produced some beer.