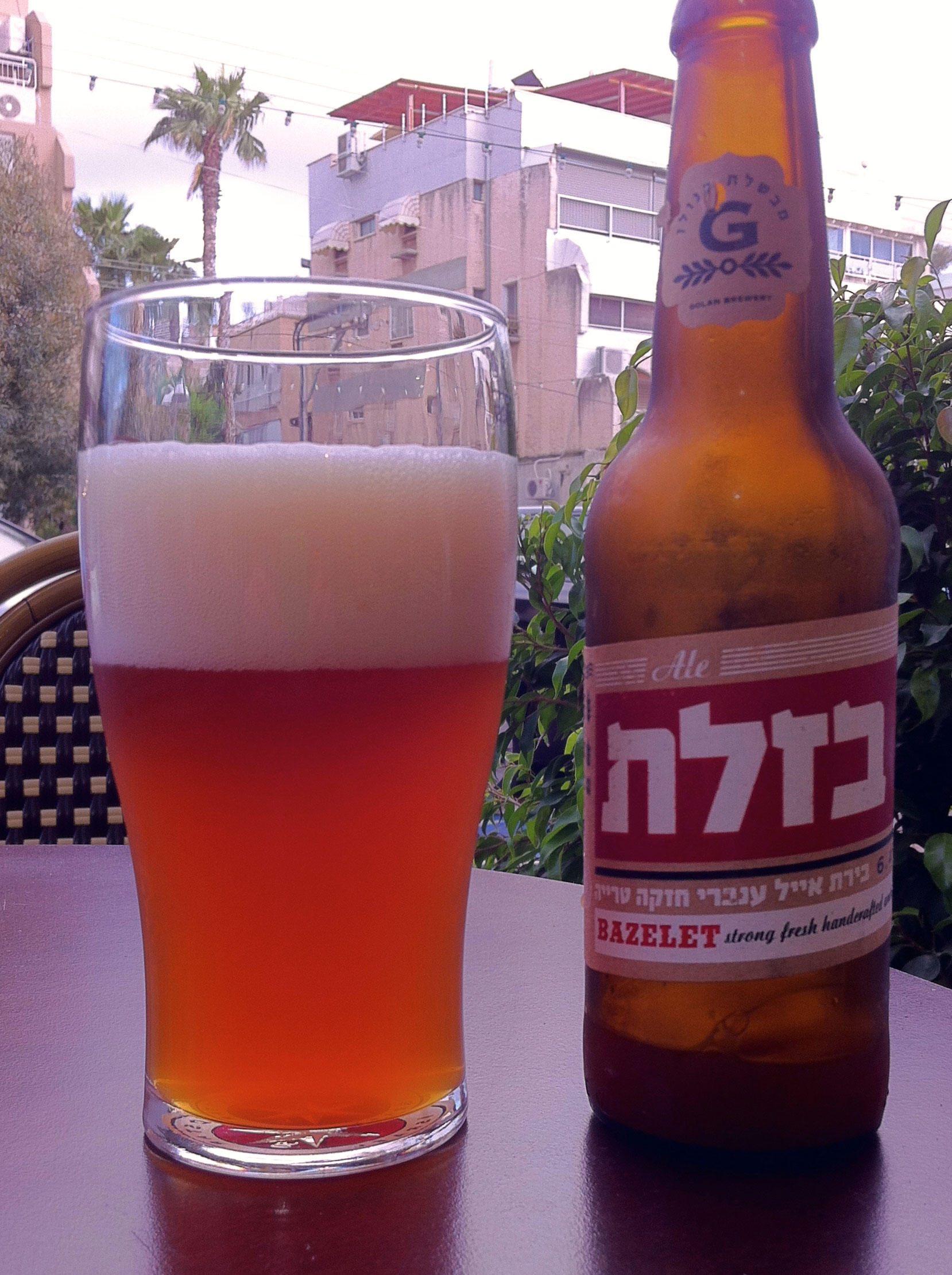 An Ale for Heat Stroke
Here is our first craft beer from the Middle East. It comes from Israel — to be exact, from Qatzrin, an Israeli settlement in the Golan Heights. We're not here to talk about the Six-Day War, but about beer. And this one is produced by the Golan Brewery, founded in 2006 by Naftali Pinchevsky and Haim Ohayon, and which includes a brewpub.
I found this ale in Ramat HaSharon (bordering Tel Aviv). It's odd to discover a craft product in a country where we essentially find brands belonging to Heineken.
This 6.4%-ABV unfiltered Basalt Amber Ale is a kind of mix of German and Belgian inspiration — that is to say, very far from what Americans know of this style. This highly carbonated beer develops a crisp, sour, yeasty taste, at first dominated by roasted malts, and then taken over by spicy hoppy notes.
An interesting combination of an aroma of caramel and dark fruits; but first and foremost a very refreshing beer, well structured, in a country where heat can reign supreme.