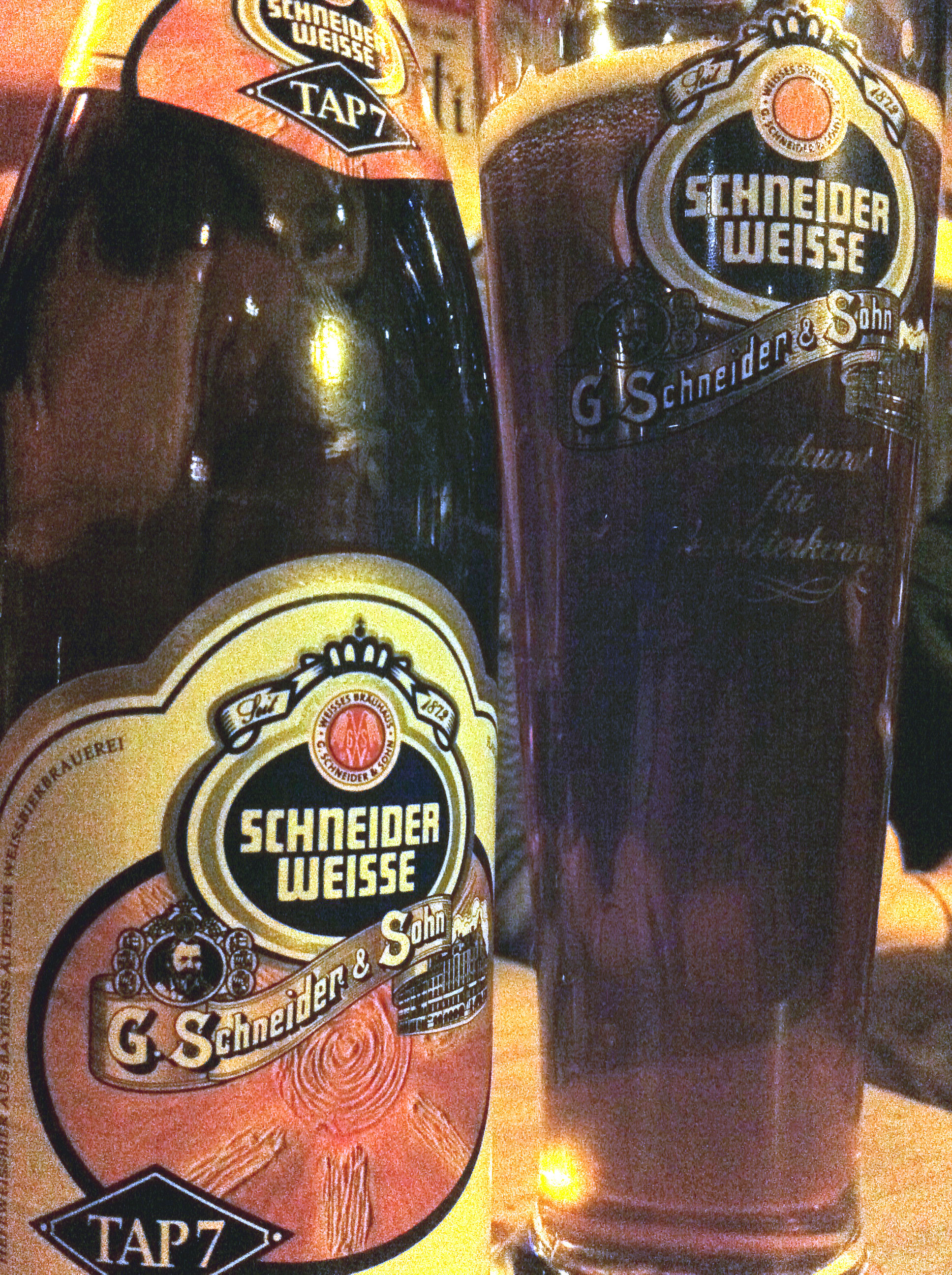 A Full-Bodied South German Muddy Beer
The Schneider Weisse Tap 7 Unser Original from G. Schneider & Sohn Brewery is a "Hefeweizenbier," an unfiltered cloudy beer. In fact, what we have here is almost a "Dunkelweizen," because its amber colour pulls toward a dark tint. It reminds me of what is called a "Weizenstarkbier," a strong wheat beer, but much softer here. Now, you should be aware that the German white beer universe is quite diversified.
The nose directly exudes wheat malts. At the beginning, the carbonation is large, with a nice spiciness up front. After a few minutes, the refreshing flavours continue to grow. A role model for a hot summer day!
G. Schneider & Sohn was founded in 1872. It's still a family company, located in Kelheim, Bavaria.