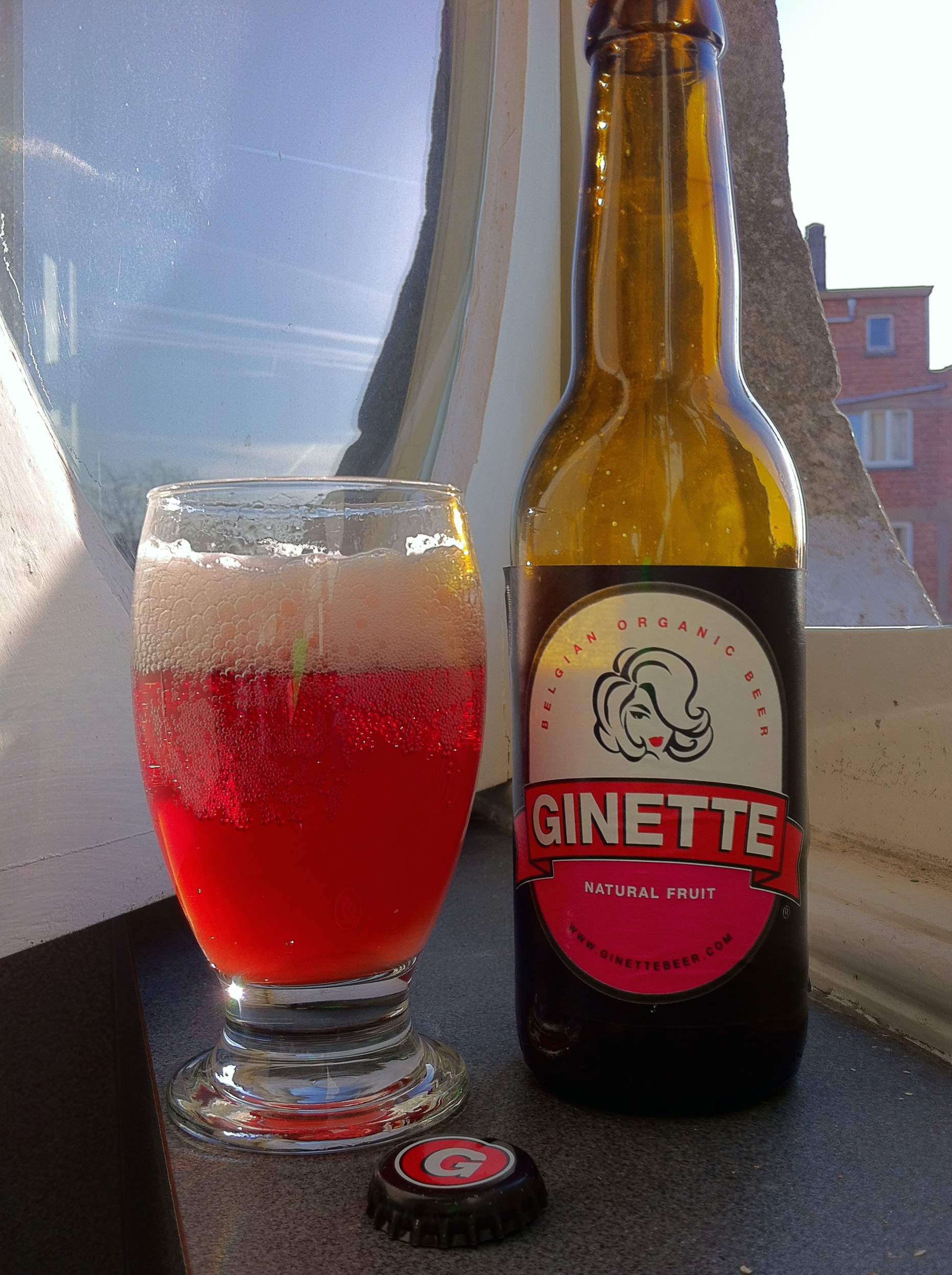 A Flashy Fruit Beer
Ginette is a gypsy brewery (Loupoigne, Walloon Brabant, Belgium), which produces three beers brewed at the Brasserie La Binchoise (Binche, Hainaut, Belgium). The approach is manifestly clean and green, natural and ecological, promoting "the development of traditional and sustainable agriculture."
As its name suggests, this Natural Fruit is a fruit beer — a traditional style in Belgium, especially with the renowned lambics. This beer (4% ABV) made with raspberry, blackcurrant, blueberry, and elderberry, is far from that type. In a certain way it echoes what the Germans call Radler, which is a shandy —  beer mixed with lemonade or juice.
We might almost call this red-ruby Ginette, very lightly hopped and without a hint of bitterness, a teenager's beer. Behind the colour, the fruit and the sweetness, it does however develop a flavour of red wine and a slightly herbaceous taste. But that's about it…
Let's say that Ginette had a good time.