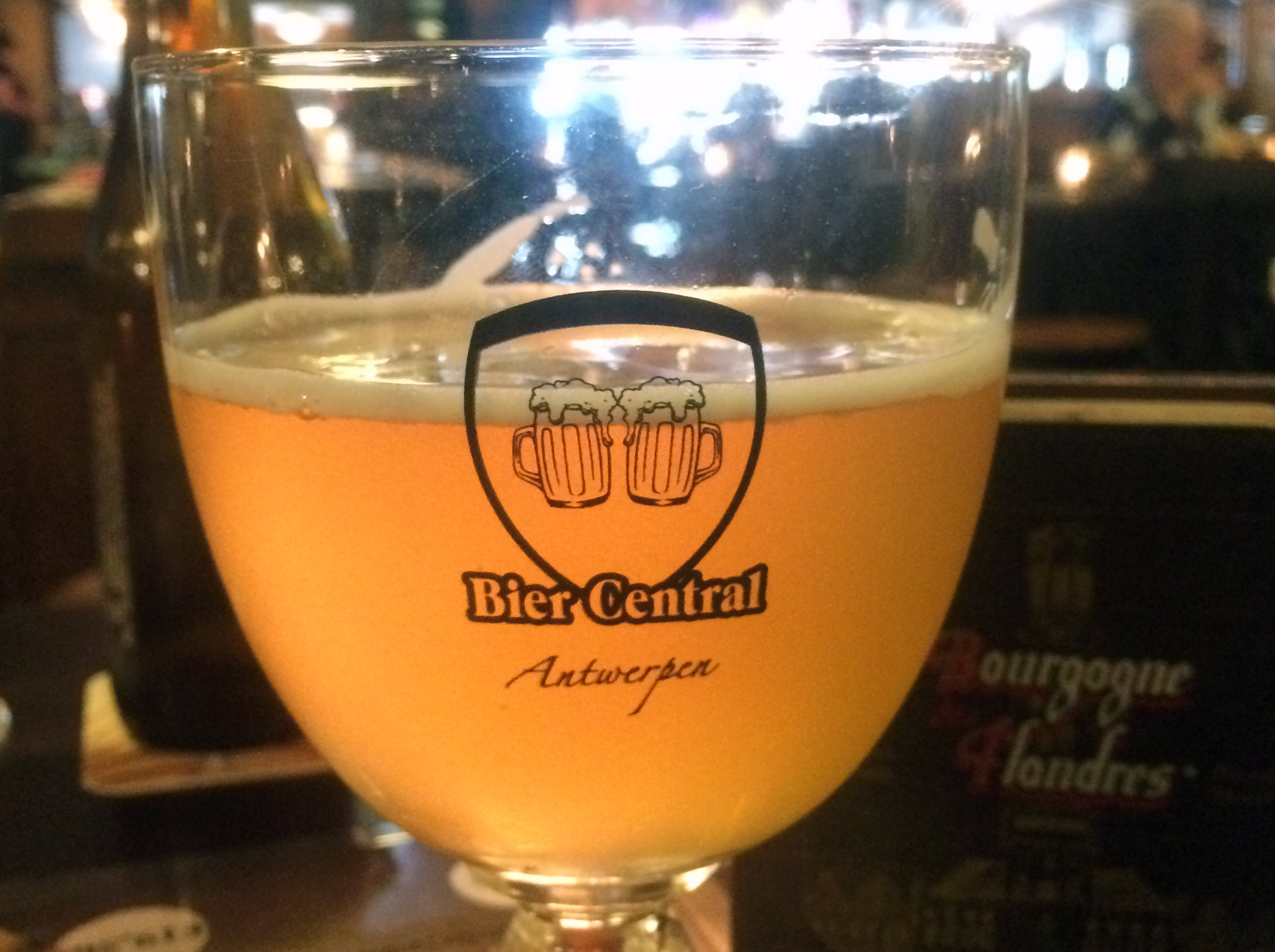 A Bar in Antwerp: When Craft Looks Industrialist…
It's an institution. A must-see. For a beer lover, it's a place not to be missed. The bar calls itself "The Place to Beer" and even "The Walhalla for true beer lovers."
We're in Antwerp (Belgium), de Keyserlei 25 – that is to say in the middle of downtown, a stone's throw from the magnificent Antwerpen-Centraal railway station, and close to the famous diamond quarter.
The Bier Central is not all that old, and is even relatively young, since it was launched in 2010 by Antwerp Catering. It's a real success because the concept is effective: create a brand-new old-fashioned typically Flemish bar, a brand-new traditional bruin café where tourists find some benefit in virtual authenticity.
As can be understood, it's a bit theatrical. But nothing serious, because the offering is absolutely staggering: 27 beers on tap, and more than 300 bottled beers. The beer lists alone are an encyclopaedia — the beers are very well described and explained.
So, everything should be perfect… But there's a mismatch. Judging from my experience, quite a lot of beers are missing, prices are really high, and the quality of service is not as high as the announced claims. The waiters are clearly overloaded and tired; the machine does not function as it should. At that point, the beautiful picture painted at the beginning no longer holds, and Walhalla recedes.
What a pity!