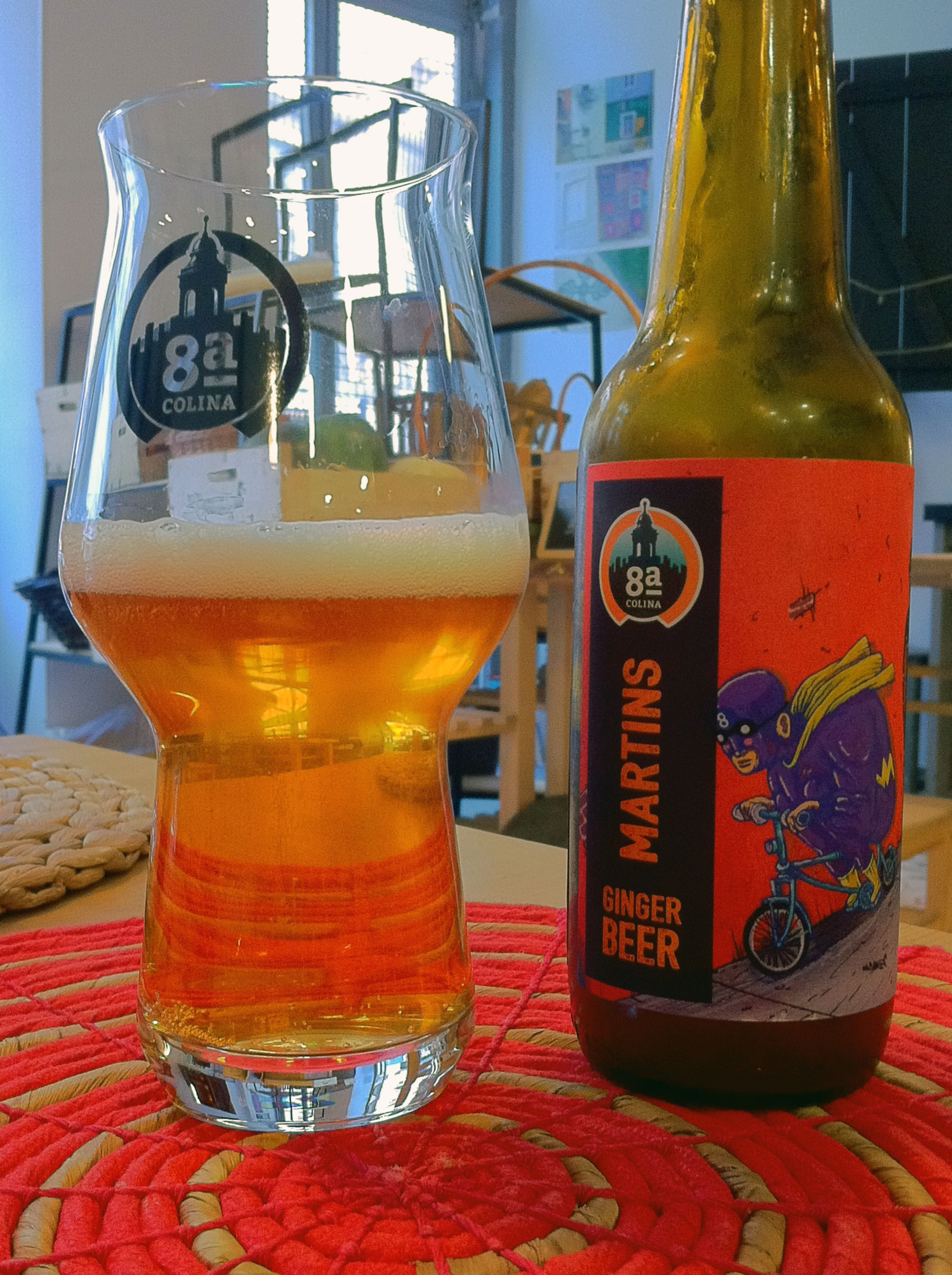 When Ginger is Modest
Almost everyone knows it, but we can't skip this foreword: a ginger beer is not necessarily a beer. Traditionally, ginger beer is an alcoholic brew made by fermenting ginger, sugar, and water (and sometimes lemon). These days, ginger beer is also a non-alcoholic beverage into which the formerly natural carbonation is now injected.
So, on the one hand, we have so-called ginger beers that the returning popularity of cocktails is making fashionable; and on the other hand, craft beers with a specialty ingredient – in this case ginger.
These beers with added fruit, herb, spices or vegetables are having more and more success. However, in that category, it's clear that ginger is the latest passion of the craft-beer world. Passing fancy, or anchor point? We'll see…
This 4.5%-ABV Vila Martins Ginger Beer (17 IBUs) is a limited edition from the Oitava Colina brewery, launched in 2015 in Lisbon (Portugal) – known as the "City of Seven Hills", but which actually has an eighth one, Graça (a Oitava Colina).
The essential criterion for this type of beer is balance. The added character must be detectable in aroma and taste – and with detectability, the spectrum ranges from subtle to aggressive. The trick is to strike a harmony between the ginger and the underlying beer style.
I'll be honest and say that I've had better ones. This Vila Martins is not, strictly speaking, unbalanced or disharmonious; it's mostly neutral. In aroma and taste, the ginger is a bit weak, as are the malt and hops. This beer is balanced, no doubt about it, but the overall impression is of a certain lack of personality. A refreshing beer, but too moderate, too discreet. We understand the need for caution when using ginger, but we would have liked a more lively mixture…