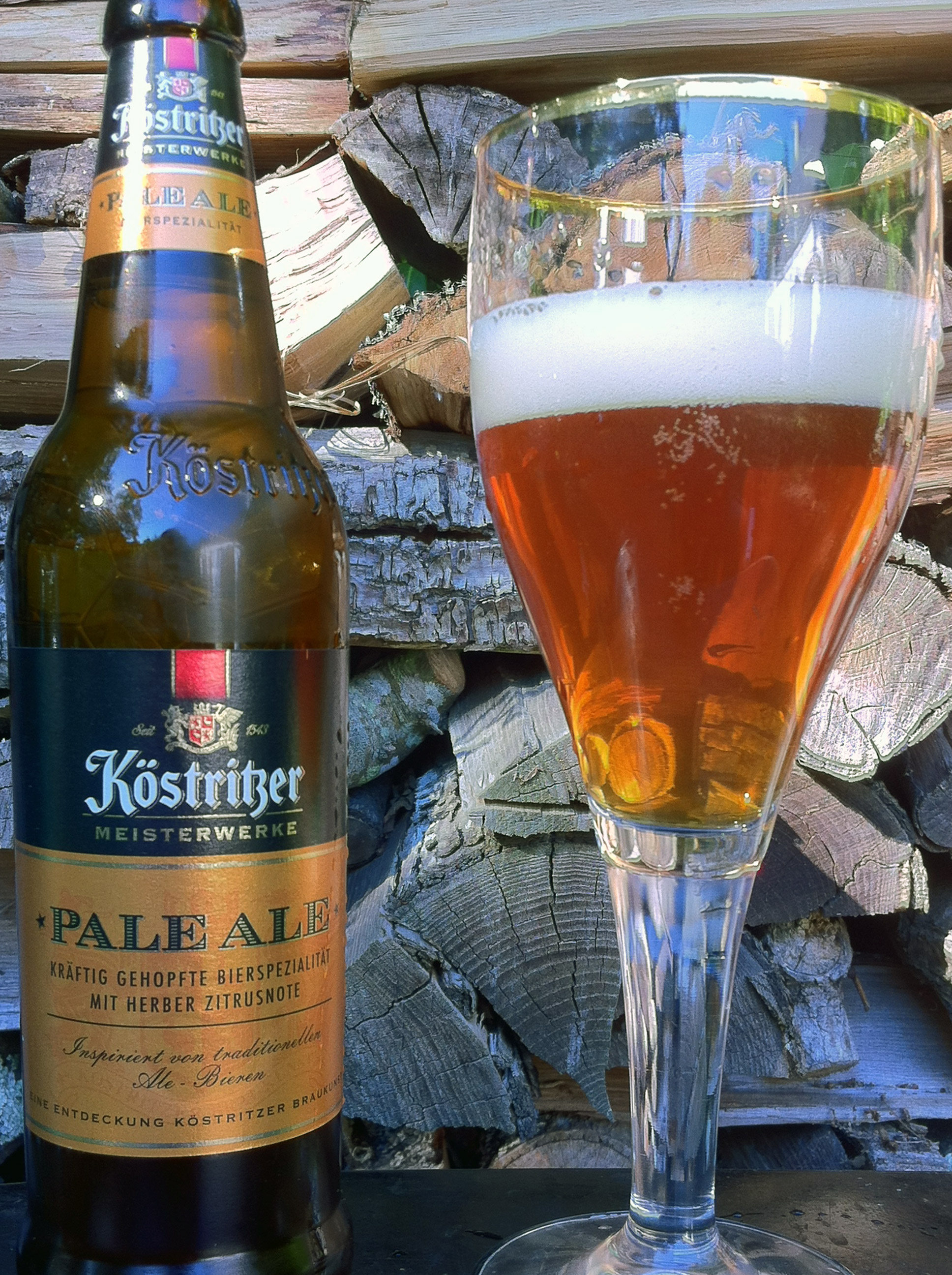 Very Hop-Bitter Köstritzer Pale Ale
Once upon a time, in Germany, there was a brewery well known for one of its beers. It was a black beer (Schwarzbier) considered one of the best in the country in its style. This roasted malty beer is still produced and is still popular, but here's the thing: Success remained reasonable, but numbers continued to stagnate. Another flagship was needed to seduce more craft-beer fans, even (and perhaps more importantly) beyond the national borders.
And that is how this pale ale, described as a "bright strong ale" by its creators, was born. But what's rarer is that this German beer claims to be "associated with the brewing tradition of British ales." What that means, more clearly, is that this beer is an IPA — which, you have to admit, was a leap in the dark for a brewery like the Köstritzer Schwarzbierbrauerei (Bad Köstritz, Thuringia), whose founding dates back to the year 1543.
With 1) Citra, 2) Delta, 3) Hallertau Blanc, 4) Galaxy, and 5) Calypso hops in the recipe, we have a 6) highly hopped beer. I'm certain that some will discreetly muse: "A bit too much, my dear friends!" Because there's no doubt at all that this is a positively, truly, firmly bitter beer.
This well-intentioned, floral and thus bitter pale ale is rather good, but it lacks, maybe, some balance on the length. In order to present an image: It's as if it limps a bit (I would be curious to know its IBU rate). But, I repeat, it's rather good, and authentically intense. The bitterness is intrinsically of high quality, full of vitality, for a lasting, astringent and dry finish. Curious, solid, a bit strange, but very attractive…