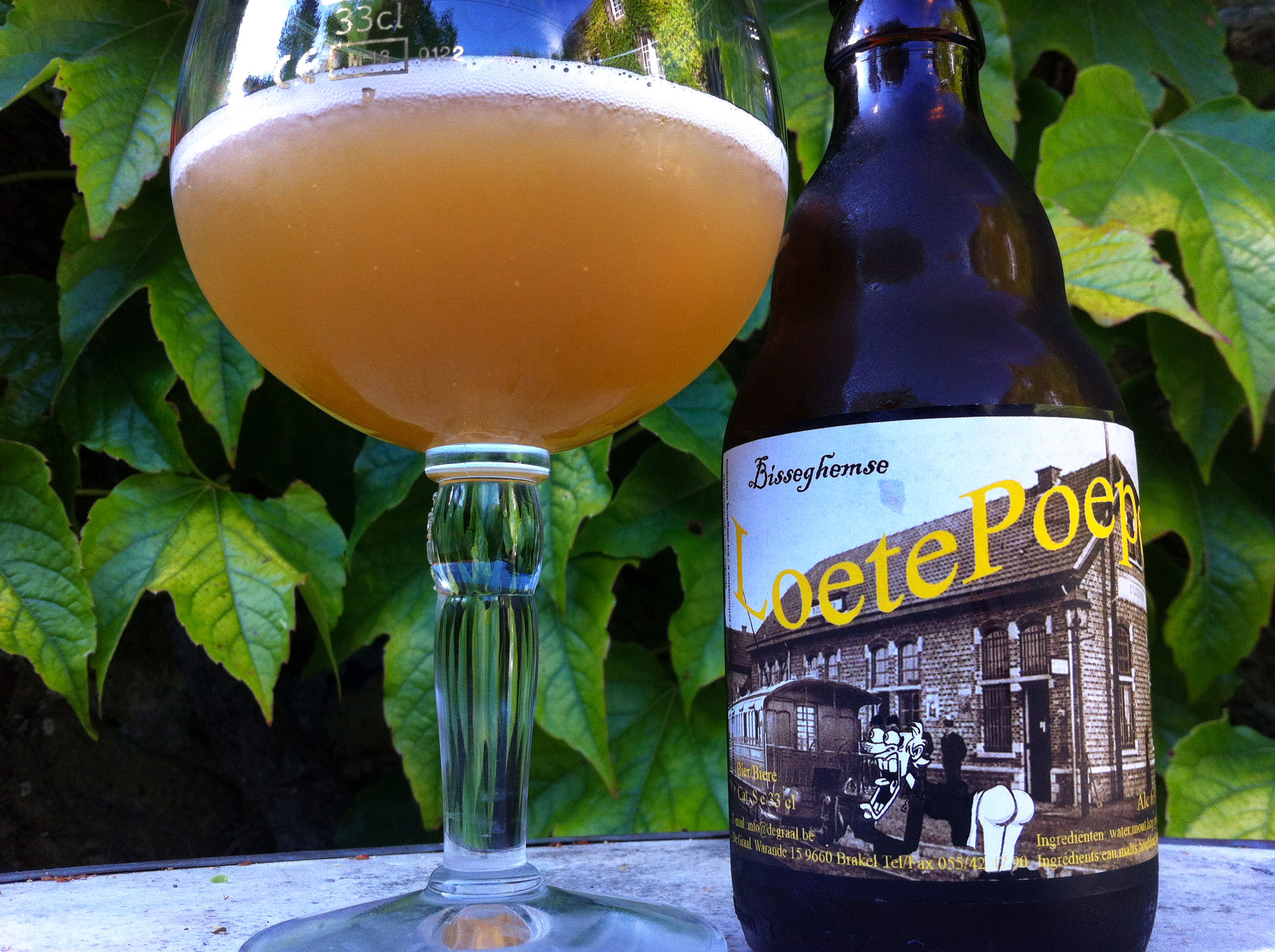 Universal Local Colour
We know of microbreweries with highly developed economic models; but there are also tiny structures that produce locally, for local consumers, in very small quantities. These restricted productions exist almost everywhere, and exist in a parallel world.
One particular case is this Bisseghemse Loetepoepe, brewed by the Brouwerij De Graal (Brakel, East Flanders, Belgium), founded by Wim Saeyens in 2002. In fact, this brewer produces his own beers (under the name De Graal), as well as an incredible number of others, on request — I have counted not less than a hundred. This particular beer was brewed for a group of friends living in the nearby village of Bissegem. It's a strong ale (6.9% ABV) characterized by a spicy citrus flavour, and really unfiltered!
It's an interesting beer: The yeast is very prominent in the nose, the palate is crisp and tart with lots of carbon. And an uncommon beer — a slightly sourish taste releases floral hints before everything fades into an absence of aftertaste. Surprising and different, singular but certainly not bad. Try it if you find it.