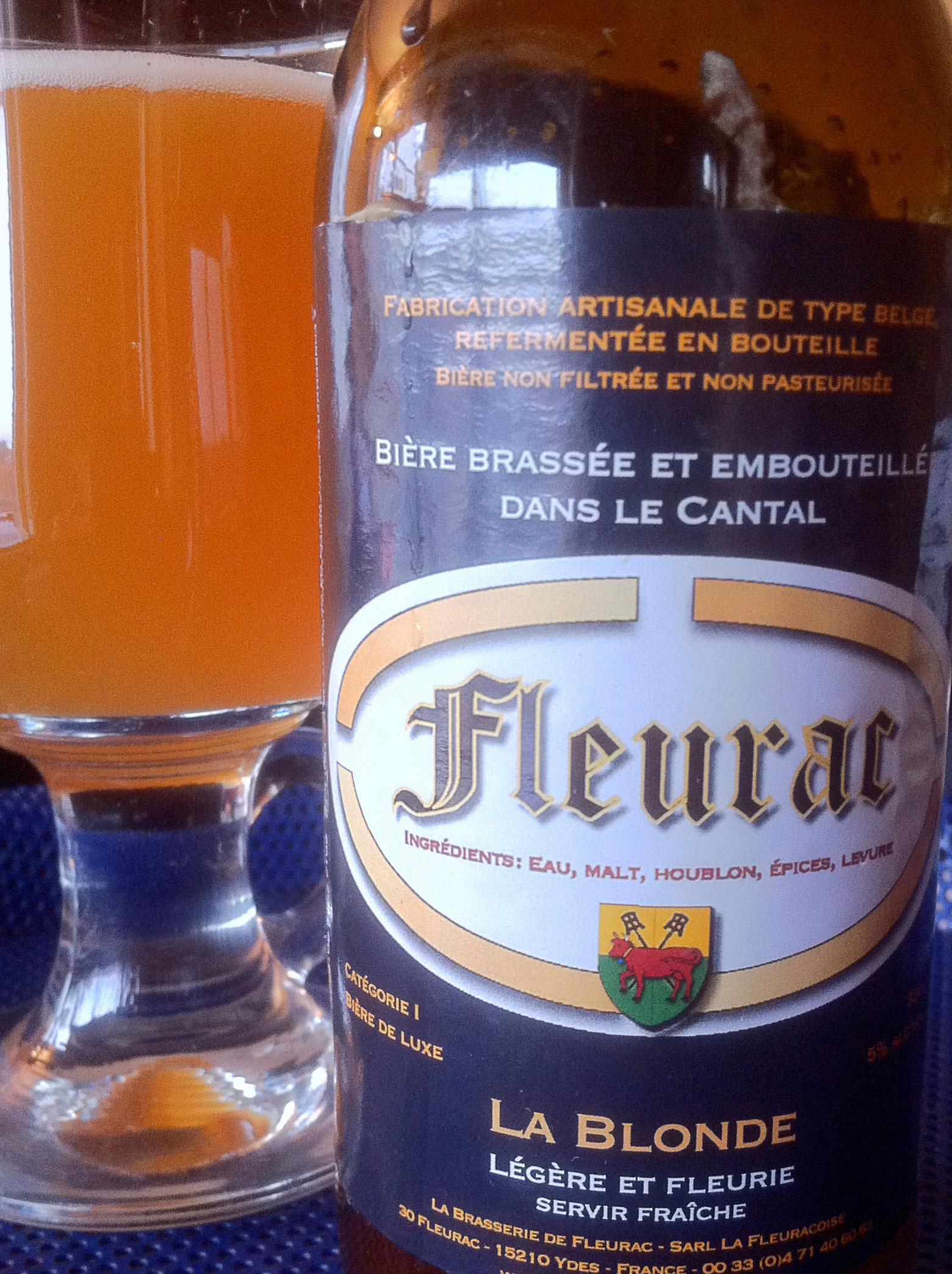 The Blonde, quite Simply
This beer is announced as a "Pale Ale of Californian inspiration." And indeed, it's in the style of the APA (American Pale Ale) developed around 1980, using predominantly pale malts and Cascade hops.
It's a light ale (5% ABV), with a cloudy pale-yellow colour and a poor head retention. The carbonation is rather soft. The taste is quite complex: very flowery, very fruity, and nevertheless a bit sour. The result is a beer of character, without excess, to drink well chilled.
It's made by the Brasserie de Fleurac (Cantal, France), a young brewery launched in 2008 by two Belgians, Virginie De Bodt and Grégory Murer. All their beers are unfiltered, unpasteurised and top-fermented.