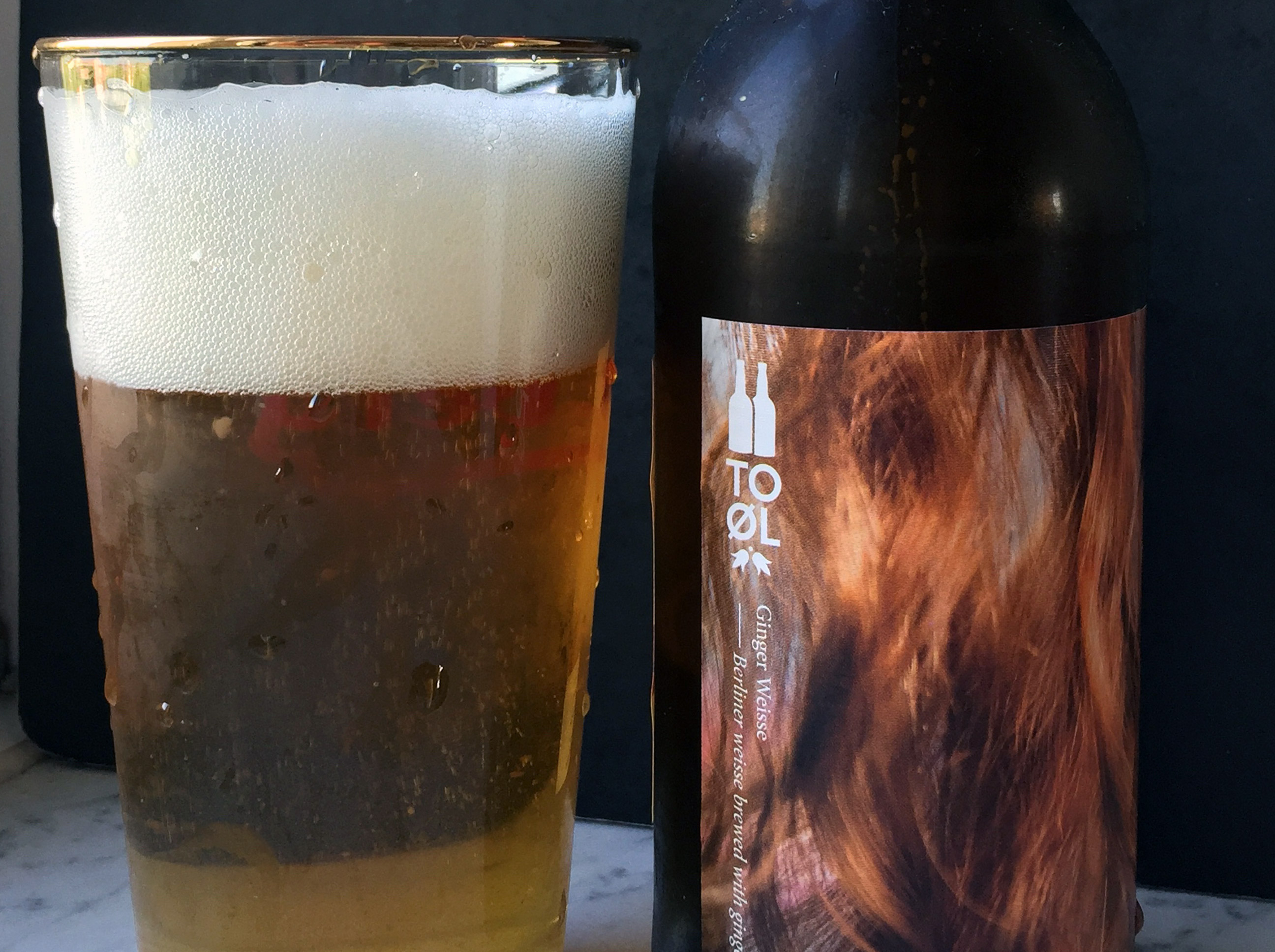 Spicy and Peculiar…
With the success and current fashion of cocktails, ginger beers have come back into the spotlight, as amateurs of Moscow Mule or Dark and Stormy know. Nowadays, a ginger beer is a non-alcoholic beverage, but that has not always been the case.
Originally this drink, very popular from the 18th century on in Britain and its colonies, was an alcoholic brew made by fermenting ginger, sugar, and water (and sometimes lemon). Thus, its carbonation was a natural manifestation of the brewing process, whereas it's forced carbonation today…
That little introduction brings us to Ginger Weisse – which really won't leave you indifferent.
So, let's be precise: This is a beer. And it's even a Berliner Weisse with Pilsner malts, Tettnanger hops… and ginger. So we're already very far from the product we find today in a Moscow Mule.
I'm surprised by the rating that ratebeer gives it – 34. Not much encouragement to buy one. As one of the (ungenerous) comments there put it, "In short: spicy peculiar beer."
Well, for my part, I think this is precisely how it should be considered – a spicy peculiar beer. Yes, this beer is at the margin, and that's its strength and quality. All characteristics of a Berliner Weisse are in evidence: Pale, low-alcohol (4.2% ABV), dryness, and above all sourness. So I will say: "A very refreshing spicy, peculiar, and excellent beer with a fantastic kick of ginger, which deserves a much better rating."
A final detail: This beer is made by the microbrewery To Øl, founded in Copenhagen (Denmark) by Tobias Emil Jensen and Tore Gynther. An essential brewery, in my opinion, which can even sometimes be misunderstood.