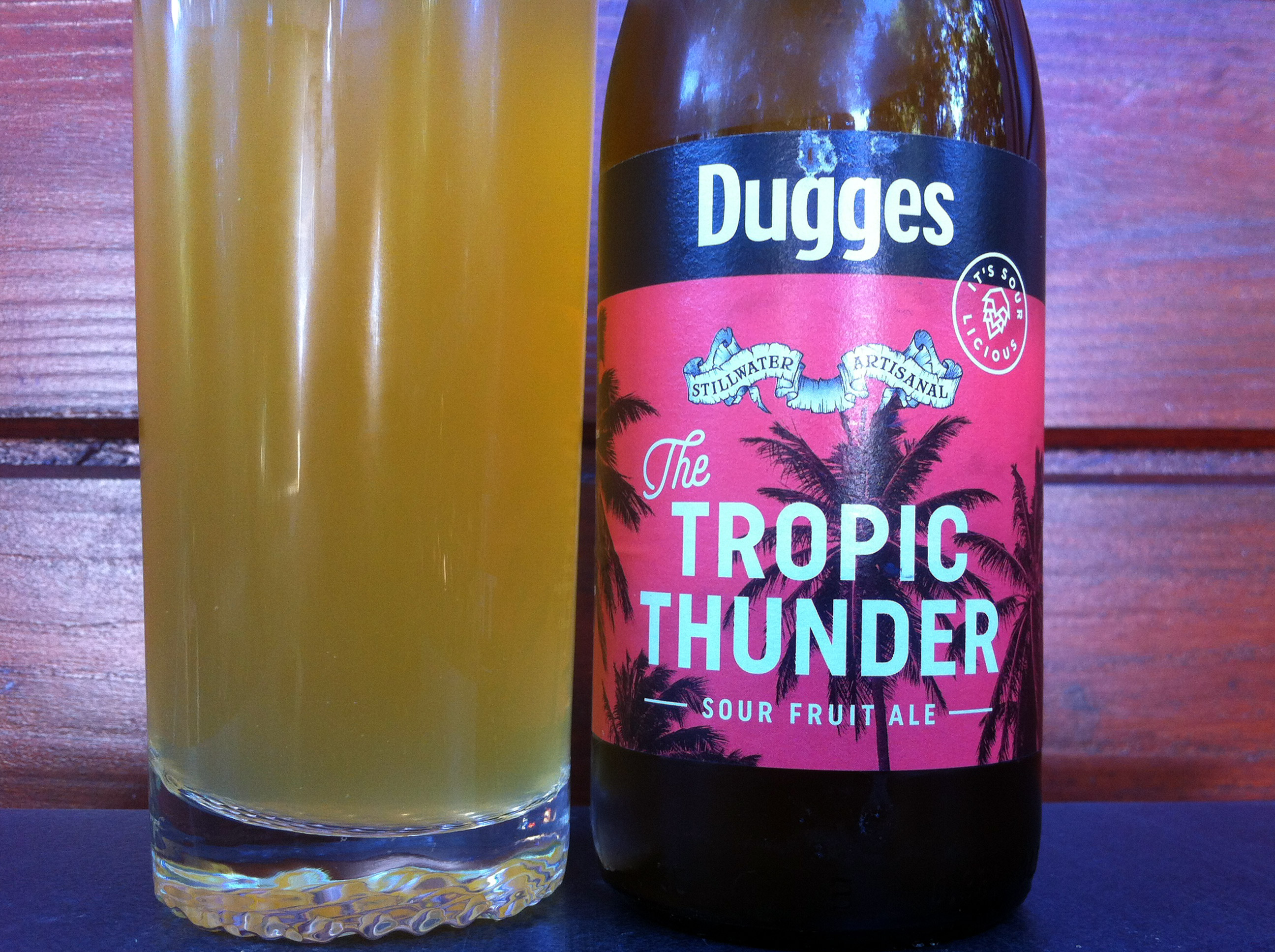 Spectacular Sour (Tropical) Beer
Some say that it's a style, others assert the contrary. What we know for sure is that the expression "American Wild Ale" refers to American beers using bacteria other than traditional brewer's yeast — in this case Brettanomyces (Bruxellensis, Lambicus or Anomulus) in addition to Saccharomyces cerevisiae. "Wild" indicates that they are influenced by this specific fermentation so typical of beers like lambic and gueuze.
We won't get into the technical details of this type of fermentation here; what we need to retain is that these organisms leave a funky profile — specifically sour notes often deemed unwanted by some but absolutely attractive by others.
Our example of the day is Tropic Thunder from Dugges Bryggeri (Landvetter, Härryda Municipality, Sweden) — thus absolutely not American, but brewed with Brian Strumke from Stillwater Artisanal (Baltimore, Maryland, United States).
This 4.5%-ABV "Sour Fruit Ale" (according to its creators) is really nice, although it lacks carbonation (not with regard to the style, but rather with regard to my taste) and a bit of sting. Awesomely refreshing, it's really tropical (with notes of mango, pineapple and maracuja especially). After a soft sweetness, this tasty juicy freshness ends in a wonderful dry finish. Sour? Yes, sure, but the bright acidity of this beer is mainly nested in the aroma.