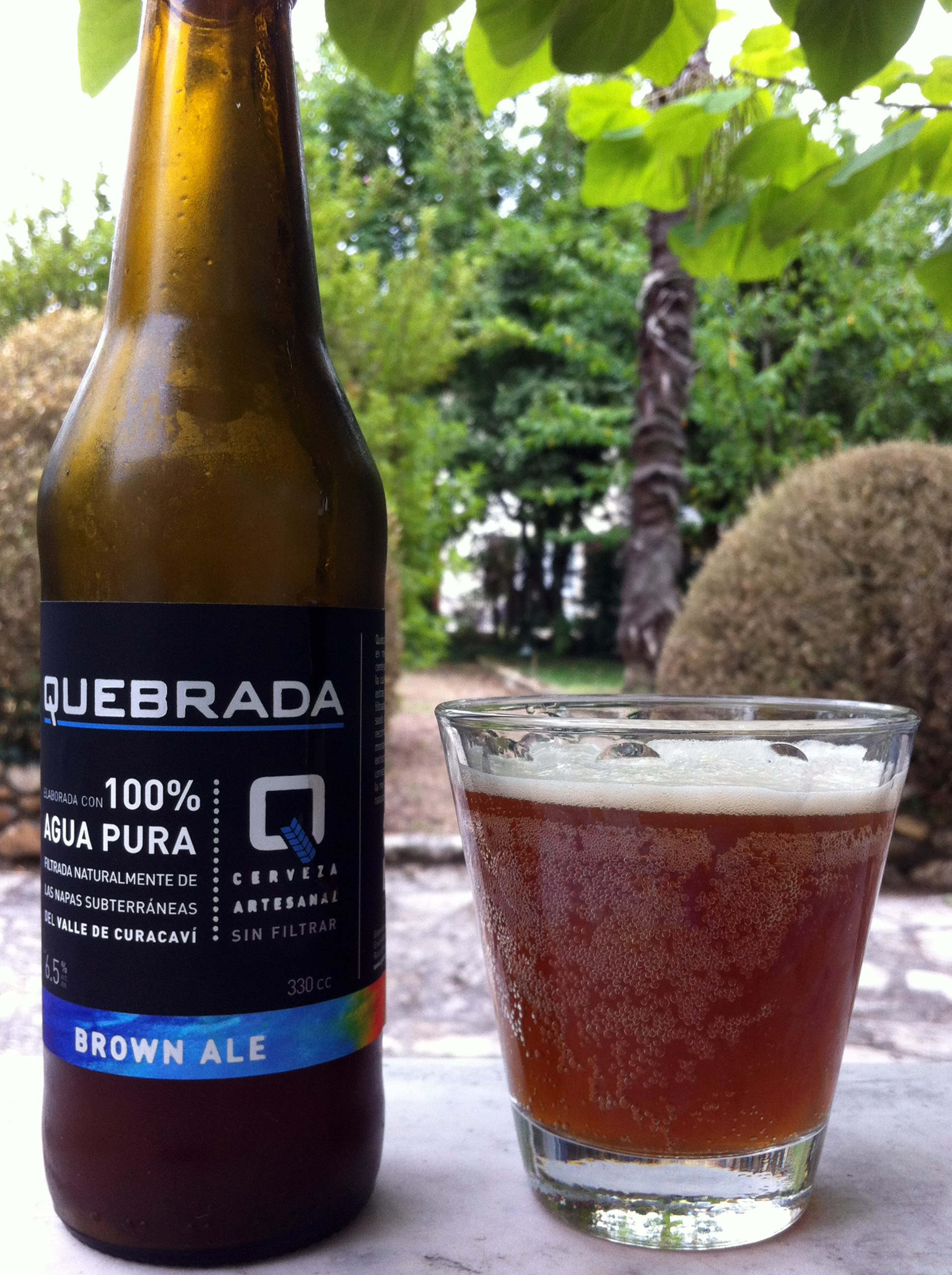 Salud, Chile!
This the first time we've tasted a Chilean craft beer. And it immediately evokes something exotic for us – reinforced by the back label: "Elaborada y Embotellada por Ersan Alejandro Salas Toledo, Ruta 68 Km 54, Curacaví, Chile." He's the brew-master of the Quebrada (Micro)Cervecería (Melipilla Province). Curacaví is located in the Casablanca Valley, between Santiago and Valparaíso, where some of Chile's best white wines are produced.
The history of beer in Chile began around 1850 with the arrival of German immigrants – which explains its great tradition of lagers. As everywhere else, microbreweries have evolved there in recent years. There are an estimated 250 to 300 non-industrial breweries, even outside the Santiago metropolitan area, in a country where 89% of the population lives in an urban zone.
To summarize, "brown ale" means a brown-amber colour, brewed in the US or the English style. This one displays a creamy foam and a tint that denotes roasted malts. The nose confirms it: hazelnut and caramel, also coffee and dried fruits, and some notes of banana.
First and foremost, this 6.5%-ABV ale is well balanced. The malts don't overwhelm the hops. It's a gentle beer, with a soft texture and a broad mouth. Roasted, obviously, but with a certain elegant bitterness that emerges little by little. A clear, very pleasant, sweet beer, with an alcohol rate that's splendidly integrated.