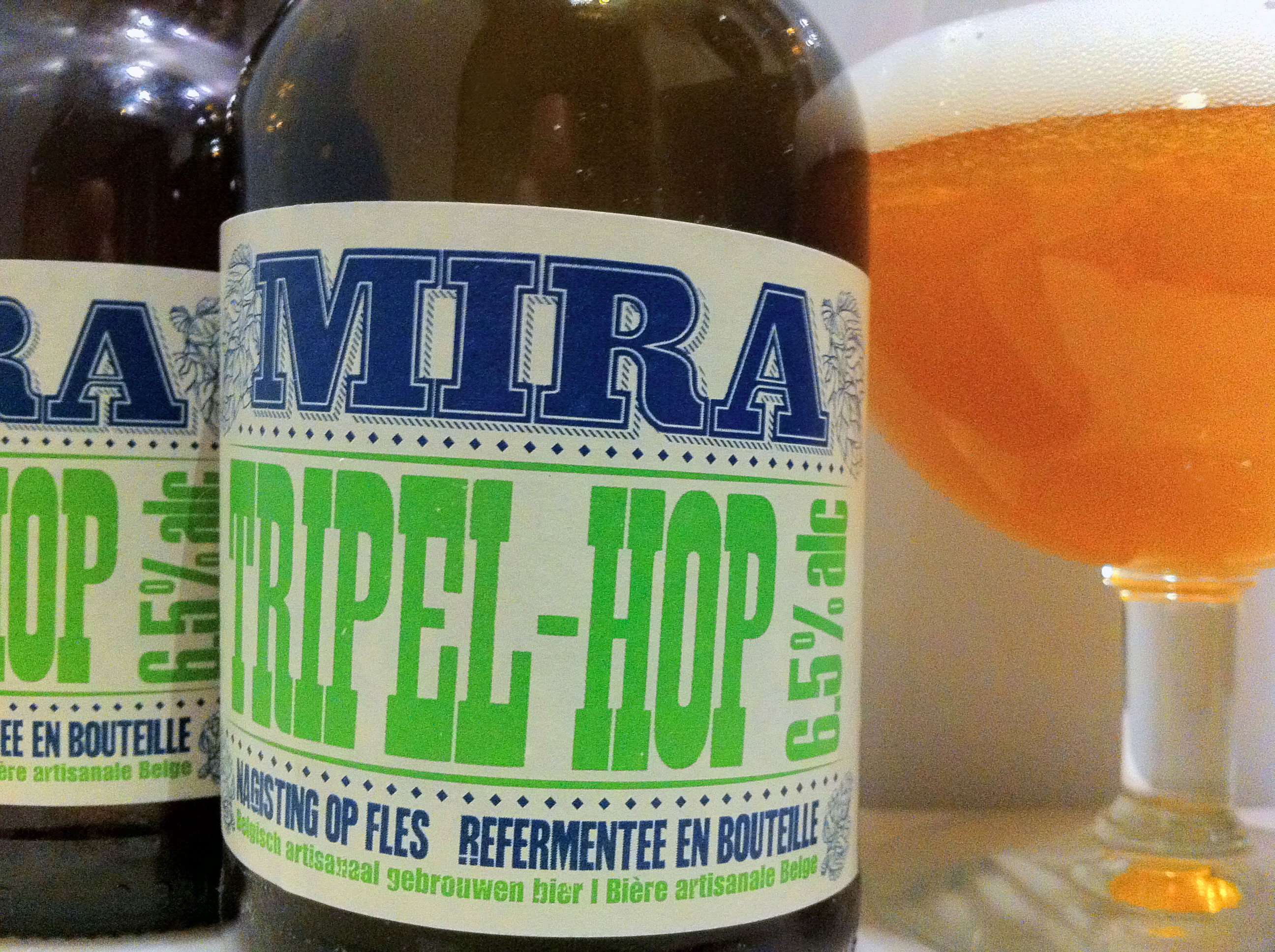 Mira Tripel-Hop. A Discovery
Not easy to find, this one! This very anonymous beer is fashionable, with its triple-hop method. It's in the air today.
It comes from the Brouwerei Dilewyns (Dendermonde, East Flanders, Belgium) launched by Vincent Dilewyns in 1999 and nationally known for its Vicaris range of beers. In addition, this Mira doesn't appear in the list of products on the brewery's website! It's impossible to know who asked them to brew it…
Fashionable, indeed. And in fact little hopped on the palate! "Triple-hop" doesn't mean it has triple the amount of hops, but that the hops are added at three different intervals during brewing. And it's not a Triple, it looks more like a Double (6.5% ABV).
However it's an excellent beer, with a good-looking, creamy head. Malty, fruity, it offers (after all) a neat hoppy dry aftertaste! A pleasant blond, very nicely balanced.