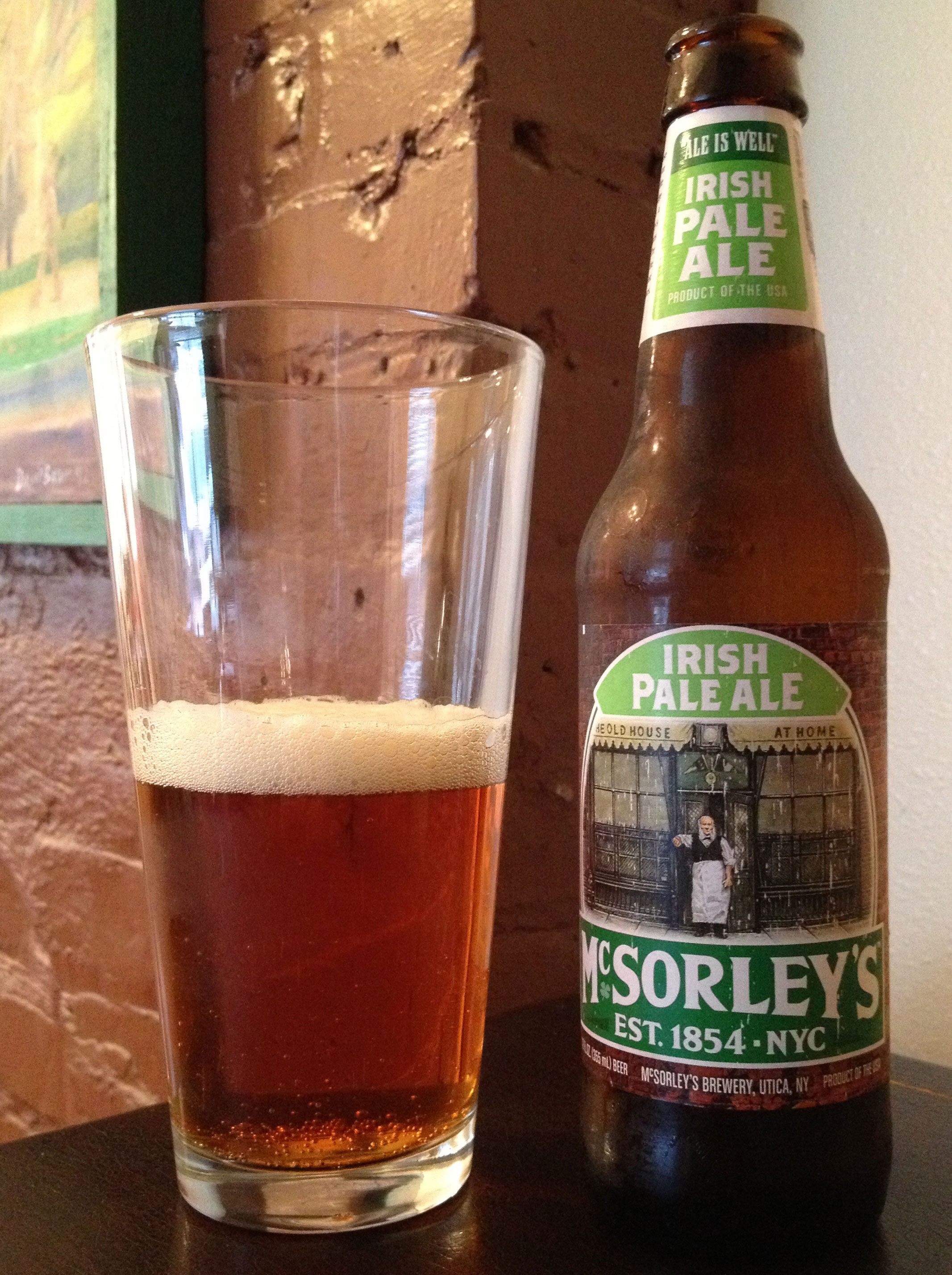 McSorley's Irish Pale Ale
McSorley's Old Ale House in New York's Lower East Side is a place for drinking. Prohibition didn't shut it down, and that longevity leads to a straightforward experience. Two beers–one pale, one dark–served in draft glasses, often in multiples. Two at a time at least, a tray at a time for larger parties. The snacks, like the rustic room with dusty wishbones hanging overhead, are made for men, the best being a mild cheese, a sleeve of Saltines, a slice of onion and a strong mustard. It's the sort of establishment that deserves the story written about it by the chronicler of New York, Joseph Mitchell, a place where for centuries men–and relatively recently, women–of all walks of life sit side by side for a beer.
McSorley's Irish Pale Ale is pale and an ale, but those expecting something strong and hoppy will be surprised. It's closer to an English ale with a gentle malty taste, and just as the bar is a place for casual drinking, the bottled brew is an easy summertime beer. It's light and a little sweet with nutty touches. It's not a distinguished beer–little about it jumps out besides its overall pleasantness–but neither is the beer served in McSorley's. The bar is the signature experience, and whether on site or at home, the corresponding beer is a good but unspectacular stand-alone product.