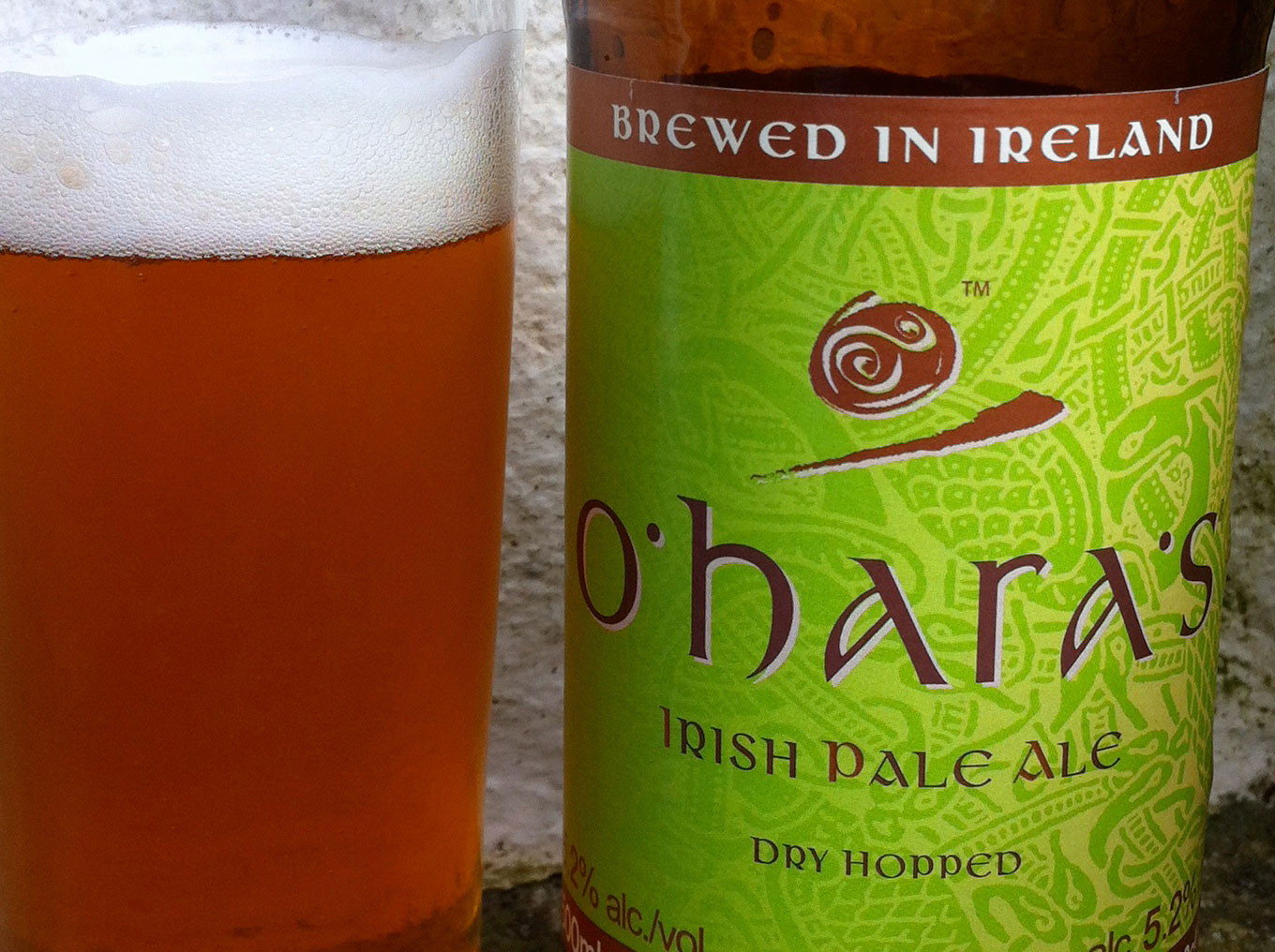 Irish Pale Ale
For quite some time now, we've been seeing more beers brewed with the dry hopping technique, which sublimates the alpha acids contained in hops (myrcene, humulene, and caryophyllene). In theory, this cold operation creates no bitterness and allows aromas usually lost during boiling to develop. In theory… Because this 5.2%-ABV Irish ale is rather resolutely bitter.
That suggests that this Irish Pale Ale is to be approached like the India variety. Not only the initials suggest it. So do the aroma (Amarillo hops?), taste, and palate. And for me, the big success of this beer is its balance. It's a really good pale ale, nicely twisted towards an IPA.
The Carlow Brewing Company (Muine Bheag, County Carlow), founded in 1996, gives us a wonderful straight aromatic beer here, unlike any American IPA I have ever had. There's no mistake with the name: With its typical caramel malty finishing notes, it's Irish to the bottom of the glass.