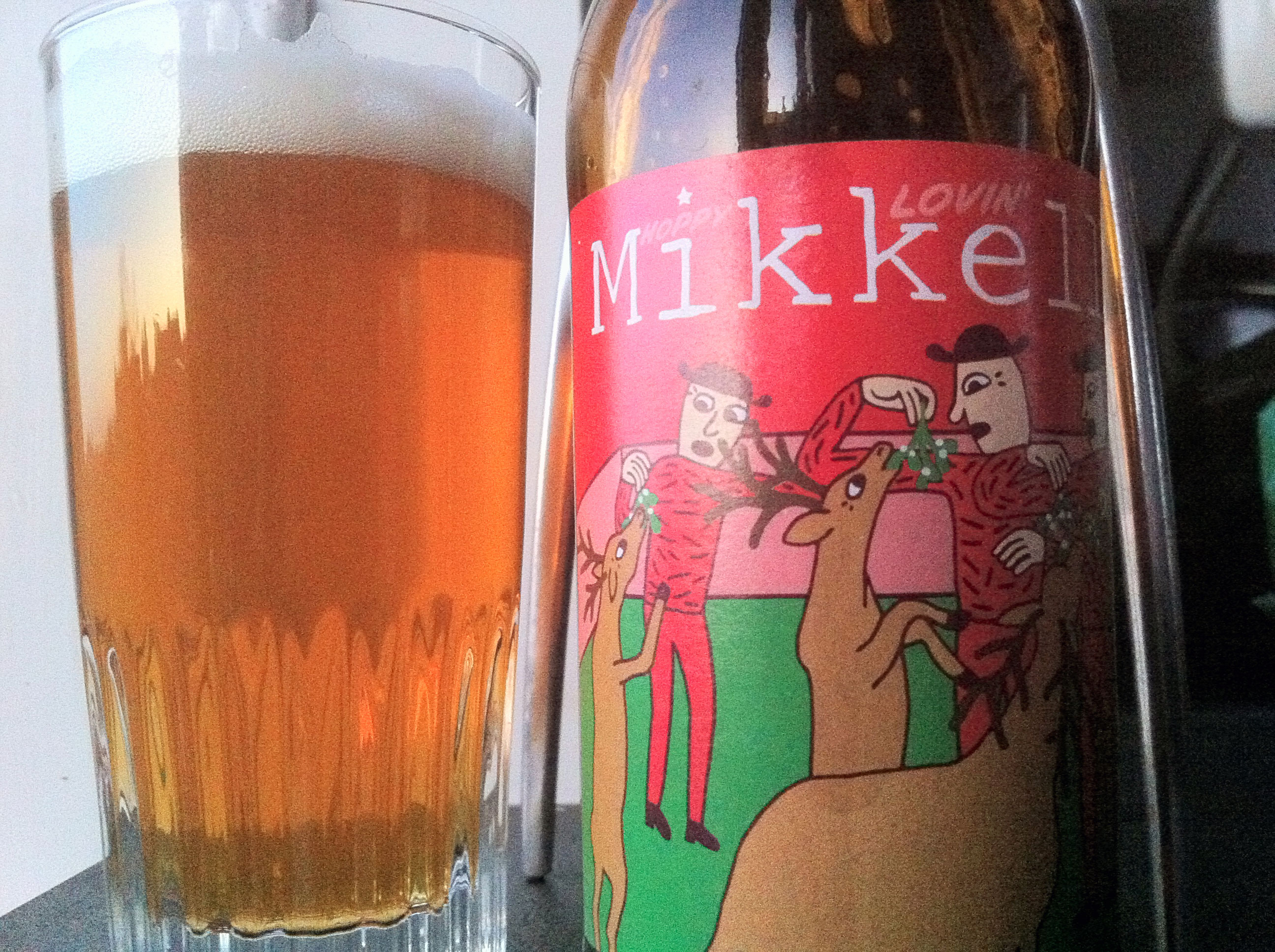 Hoppy New Year!
In Northern Europe, when it was necessary to make room for the new harvests, we emptied barley and hop reserves to make a beer for the end of the year. Thus was born the Christmas Beer, which was offered by way of New Year's gift.
Mikkeller's Hoppy Lovin' Christmas is in the IPA style and is a little strong - 7.8% ABV. The appearance is blond with orange highlights. Amid spicy hops and pale malts, the taste immediately reveals ginger and pine needles. And it's the most bitter of its kind I ever tried.
The Mikkeller Brewery was founded in 2006 by Mikkel Borg Bjergsø and Kristian Klarup Keller. It's located in Copenhagen, Denmark. In fact, it's a so-called phantom microbrewery - meaning brewing is done at friendly breweries that have surplus capacity.