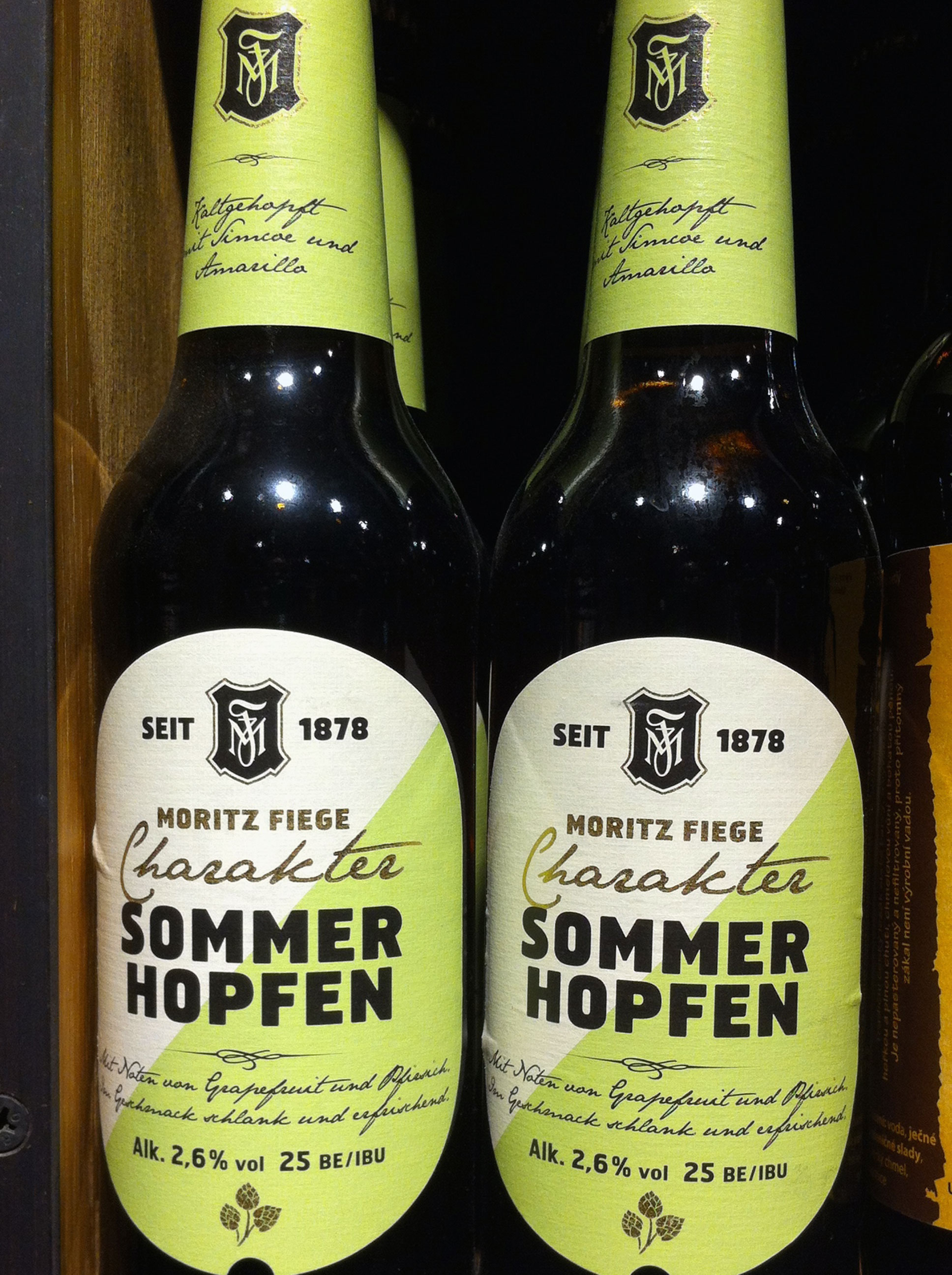 German India Pale Lager?
The recipe of this "Moritz Fiege Charakter Sommer Hopfen" is based on that of a classic, bottom-fermented Schankbier. In Germany, the alcohol percentage of this style of beer ranges between 2.8 and 4.4% ABV. In this category, the best known style is Berliner Weisse, but what we have here is a Pale Lager.
Our traditional 2.6%-ABV Pale Lager is also a bit peculiar. That's because it's brewed with modern hop varietals — double dry hopping with Simcoe and Amarillo — that contribute to the overall Charakter of the beer. (I said "contribute," but I would have done better to say "modify" if one goes by the traditional taste of this beer style.)
This magnificent light beer has been given a nice boost thanks to its cold-processed American star hops. Very refreshing, it develops nice nuances of grassy herbs under the palate of pine, resin, and even pineapple. Yes, it's a true summer beer, that we could nickname "India Pale Lager"… At first quiet, a beautiful dry bitterness rises gradually with great citrus tones, like a growing reverberation. A real taste delight, all the more so for being unexpected.
This little German wonder is produced by the Privatbrauerei Moritz Fiege (Bochum, North Rhine-Westphalia), established in 1878, after being a distillery dating back to 1736.
If only every low-alcohol beer were like this…