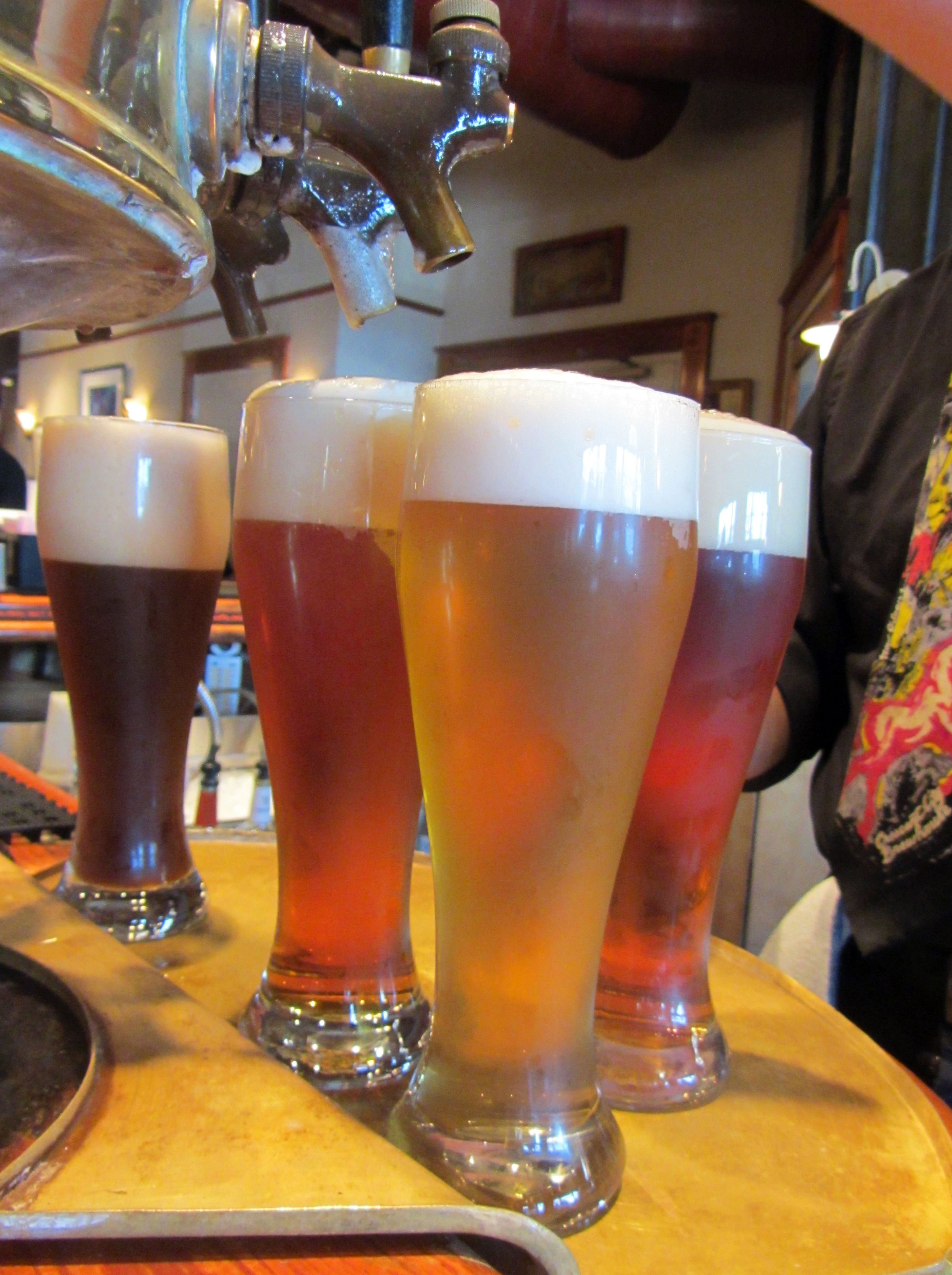 Crescent City Brewhouse Specials
I happened to stroll into New Orleans's Crescent City Brewpub on the day the new seasonal came out, November 1. This Dunkleweizen turned out to be one of the nicer darks they've produced, lilting on the tongue like pleasant conversation among friends, with none of that bitterness I've come to associate with the bulk of Octoberfest offerings. This one smells like an Irish breakfast, complete with black currant jam and porridge, and is just as satisfying.
With the shiny copper Brewing Kettle (Sudpfanne) and Lauter Tun (Lauterbottich) on display behind the bar, you get the feeling that what's coming out of the tap is straight from the vats.
Another special brew this November at Crescent City Brewhouse (why do I just happen to be in that neighborhood so often?) is an American wheat lager that might actually have more in common with a Czech pilsner than, say, Abita's wheat brew. Despite the light gold hue it's soft and grassy on the tongue with a touch of citrus on the nose, settling down to a clean, dry finish. It seems okay in any weather, starting sweet and warm and winding down to an airy coolness, so that no matter the temperature it's hard not to ask for another.