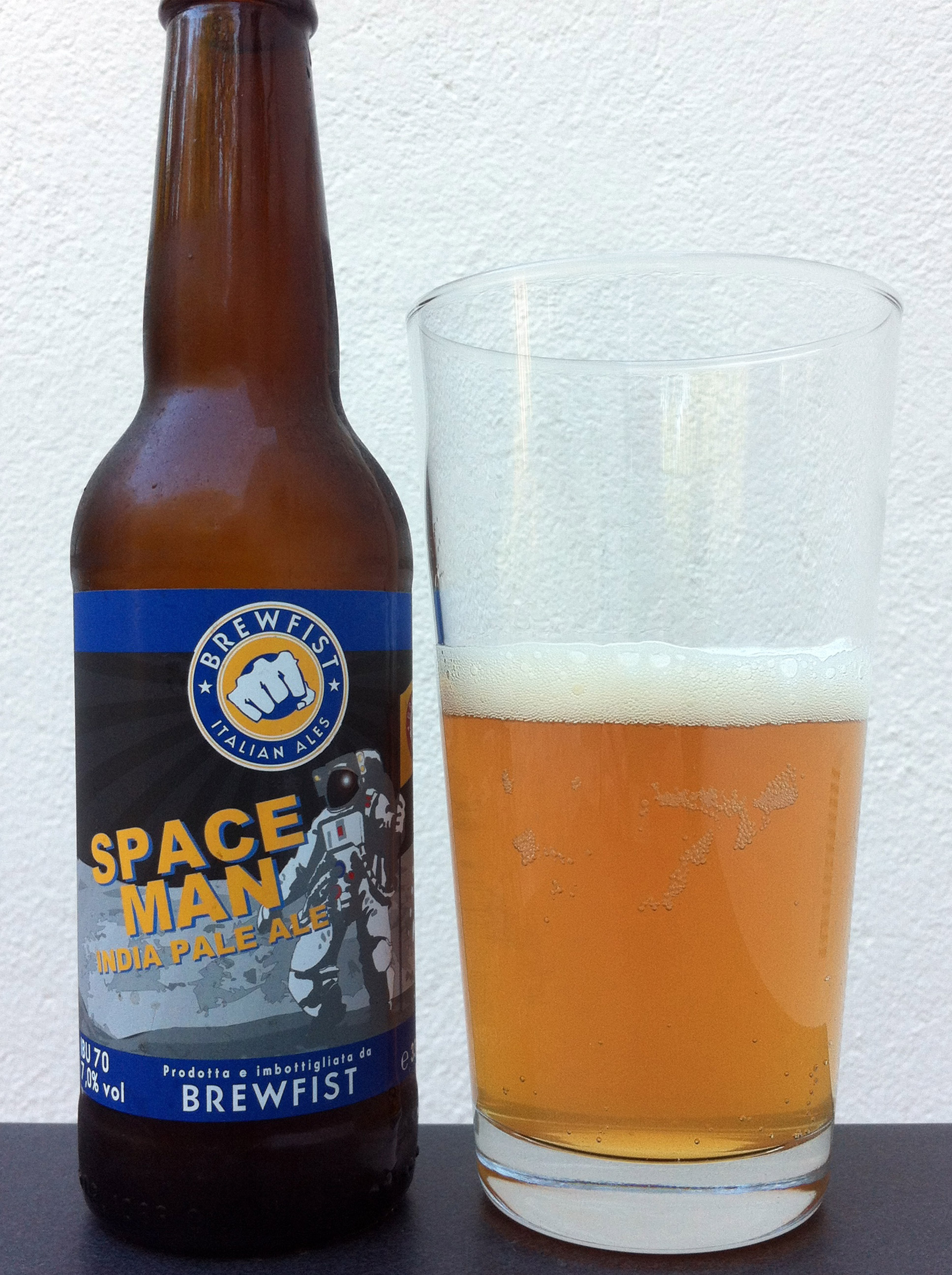 Brewfist on the Moon!
It's becoming clear that Italian craft beers are very much worth investigating. The vast majority we've tasted have been good, as our posts testify. It's very unusual to be disappointed. Italy's microbreweries constitute a real collective strike force. Who would have thought that only ten years ago?
And we already know the Birrificio Brewfist (Codogno, Lombardy) — see "Never Too Late for a Good Beer…" —, whose earlier offering was a powerful double IPA. This time, with Spaceman, the rules have changed, especially for the hops, but also for the malts (Citra, Columbus, Simcoe — Pale, Aromatic).
It's really exciting to see the difference. According to my information, Spaceman is more recent, and asserts itself as very original. Less bitter (70 IBUs vs 90), less strong (7% ABV vs 9.5%), it is less "massive," while still a solid IPA.
In the mouth, it feels more Anglo-Saxon, a mere nothing more watery, yet with a good amount of carbonation. Malt-impregnated at the beginning, it quickly transforms into notes of citrus fruit and resins. The finish is even dry, crisp.
Not very yeasty despite the flavour, Spaceman could claim to be a guideline for European versions of this style (I'm not sure that Californians would appreciate it at this point). An excellent achievement, more consensual than its older sister.