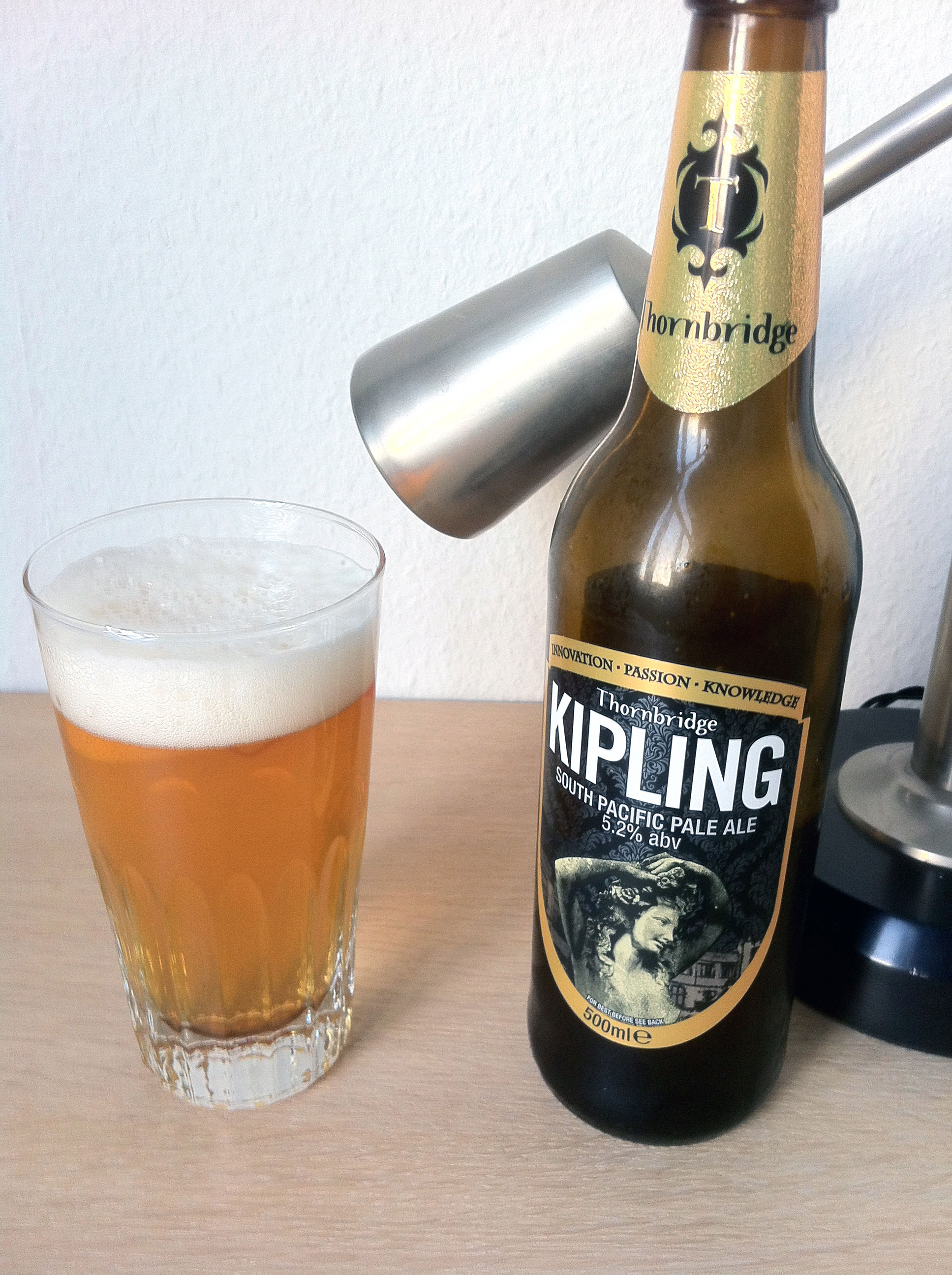 A Beer that Highlights the Commonwealth
Rudyard Kipling spoke about beer in some poems – Gunga Din, Tommy, Danny Deever – but it seems that the link here refers to one of the two Thornbridge Brewery sites, in Bakewell, Derbyshire. One building has reputedly preserved a window from Kipling's house…
Thus, the originality of this beer is not to be found in this respect. It inherits more from its trade name: South Pacific Pale Ale. The brewery, indeed, claim to have been the first in the UK to use the Nelson Sauvin hop, which comes from New Zealand. Hence this surprising flavour with a great grassy nose.
The bitterness of this golden full-bodied beer (5.2% ABV) may grab you. In any case, the mouthfeel is remarkable and we think directly of serving it to accompany spicy dishes.
The first beers of Thornbridge Brewery went on sale in 2005.